Description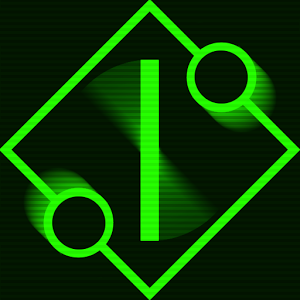 Challenge your mind and agility like never before in PipSpin, a minimal action puzzler that demands sharp reflexes and an enormous brain. Spin in perfect concurrency with choreographed moving obstacles to level-up through all 10 delightfully challenging, fast paced, mind stimulating stages!
Thought Provoking, Reflex Requiring Gameplay
● Pattern recognition puzzle action that'll make your brain HUGE
● "Hex-like" mechanics that demand precision, timing, and reflexes
● Easy to learn, precisely engineered 'touch left/right' controls
Old School Look. New School Performance
● Retro vector-mode-display with bright singular color schemes like the good ole' days
● Fast and seamless gameplay experience thanks to a unified menu and game scene.
● Celebratory 8 bit foam finger wearing robots!? Yes. PipSpin has those.
Get The Hacker Edition! ($0.99)
● Disable your PipSpins broadcast receiver to bypass ads
● Tap into your cathode-ray tube to enable color switching
● Support the developer so he can make more games 😀
SPONSORED

What the internet thinks of PipSpin…
● "…near perfect" – 5/5 AntyApps.pl
● "…the fast-paced action is quite fun" – andnandroid.com
● "…an ideal game for that bus ride or waiting room" – IndieGameMag.com
About the Studio
Matthew is a self taught dev who brings the challenge and aesthetics of old school games to new platforms. If you like PipSpin, consider buying the $0.99 Hacker Edition and checking out my other games Ninjevade and PinPong! All the cool kids are doing it.
Screenshots
What's New
PipSpin is brand new!
Thanks!
Permission
Version 1.0.2 can access:
find accounts on the device
find accounts on the device
full network access
use accounts on the device
view network connections
Size: 17 MB
Version: 1.0.2 
SPONSORED