Description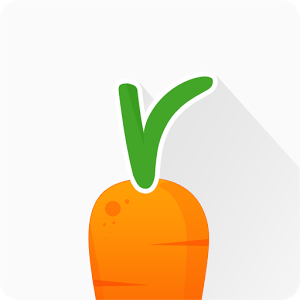 Love to cook? Here's something that will be of great use-Recipe Book is a free cookbook app with half a million exquisite recipes that will guide you through your any and every kitchen quests.
RecipeBook will guide you through your cooking quests with such ease that your cooking skills will be no less than that of a professional chef!
SPONSORED

In this application we have all the food varieties that you will ever need.
Here we have continental dishes like Indian, Mexican, Arabian, American, Indonesian ,
Now even your kids can explore and create their own tastes with the safe and simple cooking directions provided in this app!
Out of main ingredients?
you have nothing to worry .We can help you cook with what you have! This app lets you search for favorite food items by typing in single ingredients
Fancy recipe for Halloween, Christmas, recipes for a dinner party , chocolate chip cookie recipes; you name it ,we have it!
This is the perfect app if you are trying to tingle the taste buds of your meat-loving friends. We have almost all the foods of chicken covered in RecipeBook.We also have mouth-watering recipe of ground beef, beef steak, beef biriyani and many more savory beef dishes!
Features:
– Shake n make
– Snap n Cook
– Material Design
– Shopping List (offline support)
– Favourite List
– Calorie & Nutrition List
– Cooking Time Details
– Search Option
– Share recipe
Screenshots
What's New
Version 5.3.1
– Bug fix
– UI Changes
-Tablet Support
– Improved Snap n Cook feature
Permission
Version 5.3.2 can access:
find accounts on the device
find accounts on the device
precise location (GPS and network-based)
modify or delete the contents of your USB storage
read the contents of your USB storage
modify or delete the contents of your USB storage
read the contents of your USB storage
receive data from Internet
full network access
view network connections
prevent device from sleeping
run at startup
control vibration
Size: 6 MB
Version: 5.3.2
SPONSORED