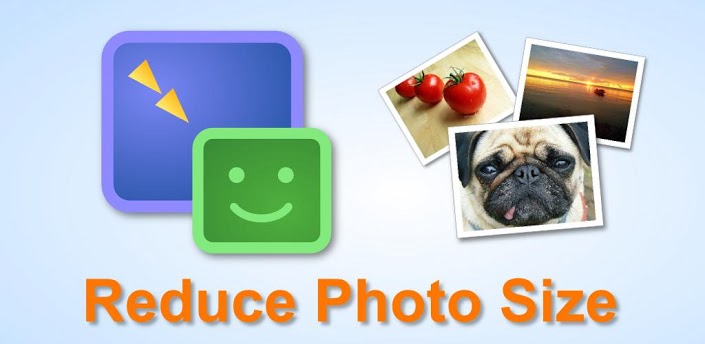 Description
This app reduce photo file size(resize/crop image) for Email, Twitter, Facebook, etc .* There is no influence in original photo even if the photo is reduced with this.To change your language on apps, please change the language settings
on android os.
On Home screen (Menu button)-> settings -> language & keyboard
If your language is missing please use the application MoreLocale2(
https://market.android.co/details?id=jp.co.c_lis.ccl.morelocale
 )
[Usage]
-When you attach a file to Mail, select "Reduce Photo Size".
-Push "Pickup Image".
-Tap on Screen and push "Reduce".
-Select size you wants
-Push "Done".
SPONSORED

App Screenshots
What's New
What's in this version:
* Fixed in which a crash in the crop if you have enabled hardware acceleration
* Change support Android version to Android2.1. because there are people who misunderstand the permission PhoneState
Permissions
THIS APPLICATION HAS ACCESS TO THE FOLLOWING:
NETWORK COMMUNICATION

FULL NETWORK ACCESS

Allows the app to create network sockets and use custom network protocols. The browser and other applications provide means to send data to the internet, so this permission is not required to send data to the internet.

PHONE CALLS

READ PHONE STATUS AND IDENTITY

Allows the app to access the phone features of the device. This permission allows the app to determine the phone number and device IDs, whether a call is active, and the remote number connected by a call.

STORAGE

MODIFY OR DELETE THE CONTENTS OF YOUR USB STORAGE

Allows the app to write to the USB storage.
NETWORK COMMUNICATION

VIEW NETWORK CONNECTIONS

Allows the app to view information about network connections such as which networks exist and are connected.

SYSTEM TOOLS

TEST ACCESS TO PROTECTED STORAGE

Allows the app to test a permission for USB storage that will be available on future devices.
VERSION:Varies with device
SIZE:Varies with device
SPONSORED