Description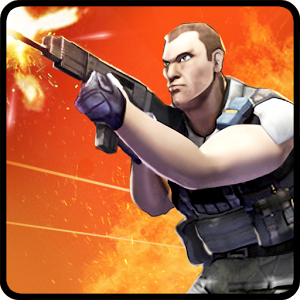 TAKE CONTROL of an elite team of combat soldiers. UPGRADE your weapons for each mission. FIGHT alongside your team in head-to-head battles. CONQUER rival teams from around the world. Fight for VICTORY and become the best team!* Lead your Commander soldier into the firefight, taking part in the battles with full targeting and shooting control
* Battle across 7 different combat scenarios, each with its own 3D map and day and night missions
* Assemble your team, choosing from 6 unique soldier types – Commander, Medic, Radioman, Breacher, SAW Gunner, and Sniper
* Upgrade your soldiers' skills: Speed, Accuracy, Damage, Health, and Defence
* Customize your team with different uniforms and headgear
* Use powerful tactic cards to shift each battle in your favour
* Over 40 achievements to complete and unlock special rewards
* Compete against other players' teams to dominate the leaderboardsIt is your duty to protect the world from the threats of terrorism and chaos. Prepare to enter the Firefight!
SPONSORED

RAW: Firefight has full resolution support for tablets and large screen phones!
Screenshots
What's New
You've spoken and we've listened!
* Play through the P.O.W. RESCUE MISSIONS and earn a Super Soldier reward every time you beat the final mission. Go wild!
* We've adjusted how long it takes to control the zone to give you a fighting chance.
* Squashed some annoying bugs!
* Completed a couple housekeeping tasks to help us make the best game for you.
We hope you enjoy the game.
Permission
Version 1.3.5 can access:
find accounts on the device
find accounts on the device
read phone status and identity
modify or delete the contents of your USB storage
read the contents of your USB storage
modify or delete the contents of your USB storage
read the contents of your USB storage
read phone status and identity
receive data from Internet
full network access
control vibration
view network connections
 Size: 48 MB
Version: 1.3.5
SPONSORED