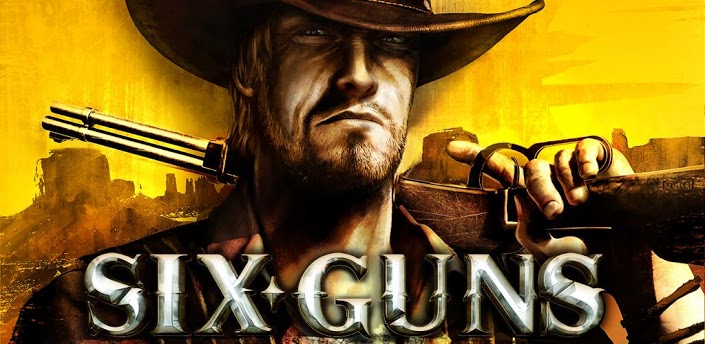 SPONSORED

Description
Explore a truly enormous and open Wild West frontier full of cowboys, bandits and more…unnatural enemies in this third person shooter adventure game.Play for free: Make your enemies pay!
Buck Crosshaw never shot a man who didn't deserve it, but now he's an outlaw who had to fake his own death and escape to Arizona. But in escaping one evil, Buck is about to face another, for an ancient and wicked force stirs in the hills of this mysterious region.
A WILD FRONTIER
Freely explore an open world set in Arizona and Oregon full of events, mystery and challenges for you to discover as you become completely immersed in the story and the action. But don't be fooled by this land's beauty – outlaws, vampires & many other unnatural foes lurk in every shadow.
ACCEPT THE CHALLENGE
Take on 40 missions with a great variety of tasks for you to overcome. You'll race horses, take out robbers, fend off waves of enemies and more along the way!
SADDLE UP
In this kill-or-be-killed land, you'll need to unlock all 8 different horses, 19 weapons and a wide selection of clothes, ammo and other items to help you on your adventure.
PLAY FOR FREE
Free games have never been this deep or fun! It costs you nothing to download and play the game to the end!
For fans of FPS, action games, shooting games, action games free Android games.
—-
Visit our official site at www.gameloft.com
Follow us on Twitter at http://twitter.com/gameloft or like us on Facebook athttp://facebook.com/gameloft to get more info about all our upcoming titles.
Check out our videos and game trailers on www.youtube.com/gameloft.
Discover our blog at http://blog.gameloft.com/ for the inside scoop on everything Gameloft.
App Screenshots
Videos
What's New
What's in this version:
Minor bug fixes.
Permissions
THIS APPLICATION HAS ACCESS TO THE FOLLOWING:
NETWORK COMMUNICATION

FULL NETWORK ACCESS

Allows the app to create network sockets and use custom network protocols. The browser and other applications provide means to send data to the internet, so this permission is not required to send data to the internet.

PHONE CALLS

READ PHONE STATUS AND IDENTITY

Allows the app to access the phone features of the device. This permission allows the app to determine the phone number and device IDs, whether a call is active, and the remote number connected by a call.

STORAGE

MODIFY OR DELETE THE CONTENTS OF YOUR USB STORAGE

Allows the app to write to the USB storage.
NETWORK COMMUNICATION

VIEW WI-FI CONNECTIONS

Allows the app to view information about Wi-Fi networking, such as whether Wi-Fi is enabled and name of connected Wi-Fi devices.

RECEIVE DATA FROM INTERNET

Allows apps to accept cloud to device messages sent by the app's service. Using this service will incur data usage. Malicious apps could cause excess data usage.

GOOGLE PLAY LICENSE CHECK

Google Play license check

VIEW NETWORK CONNECTIONS

Allows the app to view information about network connections such as which networks exist and are connected.

SYSTEM TOOLS

TEST ACCESS TO PROTECTED STORAGE

Allows the app to test a permission for USB storage that will be available on future devices.

AFFECTS BATTERY

CONTROL VIBRATION

Allows the app to control the vibrator.

PREVENT DEVICE FROM SLEEPING

Allows the app to prevent the device from going to sleep.

YOUR APPLICATIONS INFORMATION

RUN AT STARTUP

Allows the app to have itself started as soon as the system has finished booting. This can make it take longer to start the device and allow the app to slow down the overall device by always running.
VERSION:Varies with device
SIZE:Varies with device
SPONSORED