Description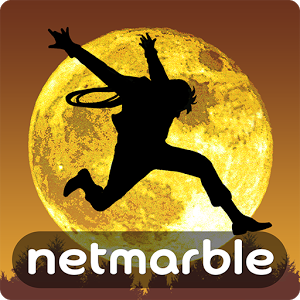 "In the not so distant future the world is filled with zombies and most of humanity is too scared to step outside.
However, an elite, but jovial mail delivery squad known as Quickboy Inc., delivers packages of comfort and hope to people seeking brighter days. Help Quickboy Inc. traverse through treacherous environments and zombie-filled cities to make the world a better place, one package at a time. Be prepared for a steampunk-themed, side-scrolling action game where Quickboys deliver packages to city-dwellers by flirting and out-running danger with every jump, run, and slide. Parkour over steep cliffs, slide under narrow crevices, and save your friends from zombies using agility, speed, and high-tech drones and jetpacks to deliver hope to humanity."Highlights:
Race to the Finish Line!
• Run, jump, and slide in over 70+ stages containing non-stop, action-oriented gameplay.
• Utilize power-ups and the terrain to maximize your score and complete missions.
• Activate and level-up drones and jetpacks to dodge obstacles and enhance gameplay.World challenge mode!
•A mode where the players participate in an endless-running stages to compete against players from all over the world.
•Weekly rewards include items, trophies, and bonus rewards depending on the rank achieved by the player.Quest-based Initiatives!
• Quest-based initiatives challenge players to play at a high level to maximize success.
• Deliver packages to people in need of help.
SPONSORED

Help Friends Out!
• Send Hearts to fellow Quickboys to help them successfully deliver packages and complete levels.
• Rescue friends from zombie attacks.
* Notice Pop up at the top may appear to prevent data loss caused by emergency maintenance.
* User information will be only used for adding in-game friends and all data will be encrypted for your security.
Screenshots
What's New
Permission
Version 1.119 can access:
find accounts on the device
find accounts on the device
receive data from Internet
read Home settings and shortcuts
full network access
control vibration
prevent device from sleeping
view network connections
install shortcuts
disable your screen lock
modify system settings
Google Play license check
Size: 66 MB
Version: 1.119
SPONSORED