Sports Tracker Running Cycling
Description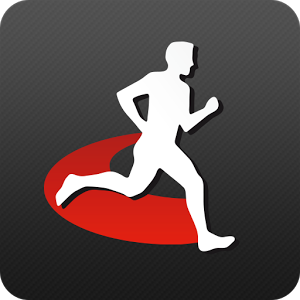 TOP RATED HEALTH & FITNESS APP WITH MILLIONS OF USERS!Turn your mobile into a social sports computer with Sports Tracker for running, cycling, walking, hiking, mountain biking, skiing and all your sports activities. Track and analyze your performance, share workout data and photos with your friends, and most of all – get fit and stay healthier.
SPONSORED

APP FEATURES
Sports Tracker for Android comes with powerful social features in addition to the award-winning tracking capabilities, making it the most feature-packed and professional sports tracker app:
• Track and analyze your performances, monitor your progress
• Store all training data in your personal workout diary
• Keep track of everything from calories burned to average training speed, running pace and altitude
• Use maps, time and distance calculators
• Get voice feedback during training
• Share running, cycling and other workouts and photos with other trackers on Sports Tracker, Facebook and Twitter
• See your friends' profiles and comment their workouts and photos
• Explore the globe to discover new routes, trails and adventures worldwide
HEART RATE MONITORING
Take your training to the next level with the Sports Tracker Bluetooth Heart Rate Monitor – available separately at http://www.sports-tracker.com/hrm
FREE ONLINE SERVICE AT WWW.SPORTS-TRACKER.COM
Automatic backup of your workouts, detailed maps and analysis views, friends' workouts and lots more – together with the full-featured online service the Sports Tracker is the most powerful social sports tracking solution available for Android. Join the growing global Sports Tracker community and have fun getting fit!
Screenshots
What's New
Step Counting
We added automatic step counting and step rate measuring to walking and running activities.
Free Goals for Everyone!
We renewed the Home view and decided to make one of our most liked Premium features free: the goals. Kickstart the new year by building a rewarding weekly habit!
Permission
This app has access to:
approximate location (network-based)
precise location (GPS and network-based)
read phone status and identity
read phone status and identity
modify or delete the contents of your USB storage
read the contents of your USB storage
modify or delete the contents of your USB storage
read the contents of your USB storage
read phone status and identity
read phone status and identity
receive data from Internet
control vibration
access Bluetooth settings
prevent device from sleeping
view network connections
pair with Bluetooth devices
full network access
Size: 29 MB
Version: 3.8.19
SPONSORED