Description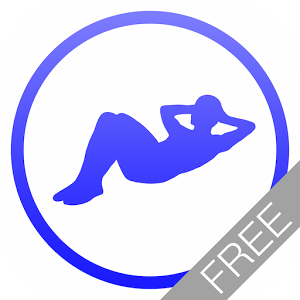 Your own personal trainer wherever you are!FEATURES:
• Two different 5 to 10 minute ab-sculpting workouts
• Great for both men and women
• Video showing how to do each exercise
• Developed by a certified personal trainer
• On-screen instructions and timer
• No internet required to do the workouts
Daily Ab Workout is a great 5 to 10 minute daily ab routine for men and women that steps you through ten of the best ab-sculpting exercises you can do in the comfort of your own home. These proven exercises, demonstrated by a certified personal trainer, target all major abdominal muscles. Spending just minutes a day can strengthen your core and tone your abs.
SPONSORED

The routine's simple interface, complete with video and timer, allows you to easily follow along and understand each exercise.
If you like Daily Ab Workout FREE, check out the full version which features:
• More workouts
• Random & custom workouts
• Landscape mode
• Ad-free
OR
>>> Check out the "DAILY WORKOUTS" full version for multiple workouts including ab, arm, butt, cardio, leg and full-body routines. Daily Workouts now also has Pilates, stretch, kettlebell and ball workouts and more!
Screenshots
What's New
– Added start chime
– Bug fixes and optimizations
Thanks for using the Daily Workout Apps!
dailyworkoutapps.com
facebook.com/DailyWorkoutApps
twitter.com/workoutapps
Permission
This app has access to:
find accounts on the device
find accounts on the device
approximate location (network-based)
precise location (GPS and network-based)
modify or delete the contents of your USB storage
read the contents of your USB storage
modify or delete the contents of your USB storage
read the contents of your USB storage
full network access
view network connections
Size: 9 MB
Version:4.15
SPONSORED