Strava Running and Cycling GPS
Description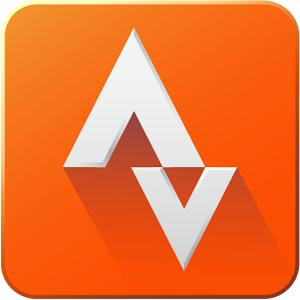 Millions of runners and cyclists use Strava to record their activities and track distance, speed, pace and other essential stats.
But that's just the beginning: Strava lets you compare your performance against previous attempts, compete with your community on our legendary segments, and share the photos, stories and highlights of your activity with friends.
Record Your Runs and Rides with GPS
• Activity Tracking: During and after activity, get key stats like distance, pace, speed, elevation gained and calories burned, as well as an interactive map of your activity
• Training Log: Monitor your training and track your improvement over time
• Route Discovery: Discover new places to run or ride, or follow routes you've created with mobile navigation
Connect with Friends and Fellow Athletes
• Social Training: Follow friends, training buddies and pros to view each other's activities and encourage them with kudos and comments
• Activity Photos: Showcase the best moments of your run or ride
• Friendly Competition: Dig deep and shoot for a top time on segment leaderboards
• Personal Challenge: Participate in monthly Challenges designed to push you further
• Strava on Social: Share activity details on Facebook and Twitter
Pair Your Favorite Technology
• Device Friendly: Strava works with almost all GPS running watches, cycling computers and activity trackers
• Heart Rate: Train with a heart rate monitor for additional performance data
Additional web-only features, including route building, clubs and group activities, are available to all Strava athletes at www.strava.com .
Passionate Athletes: Go Premium
• Train for peak performance with personalized coaching
• Get unrivaled live performance feedback during your activity
• Geek out with exclusive and detailed analysis after every activity
SPONSORED

These Premium features are available through in-app purchasing.
——
NOTE ON GPS SUPPORT:
Strava depends on GPS for recording activities. In some devices, the GPS does not work properly and Strava will not record effectively. If your Strava recordings show poor location estimation behavior, please try to update the operating system to the most recent version. We recommend running Android version 4.0.0 or above. Furthermore, there are some devices which have consistently poor performance with no known remedies. On these devices we restrict installation of Strava, for example Nexus One and HTC Hero. See our support site for more information: https://strava.zendesk.com
Screenshots
What's New
We've fully upgraded how your photos are displayed. You can now add captions, and photos are in a vertical scroll to better tell the story of your activity.
—
Strava for Android now lets you pair your ANT+ devices with a compatible phone.
Permission
Version 4.9.1 can access:
find accounts on the device
find accounts on the device
read your contacts
approximate location (network-based)
precise location (GPS and network-based)
read the contents of your USB storage
modify or delete the contents of your USB storage
read the contents of your USB storage
modify or delete the contents of your USB storage
receive data from Internet
full network access
read Google service configuration
view network connections
run at startup
control vibration
pair with Bluetooth devices
access Bluetooth settings
use accounts on the device
prevent device from sleeping
 Size: 24MB
Version: 4.9.1
SPONSORED