SwipePad – Gesture Launcher
Description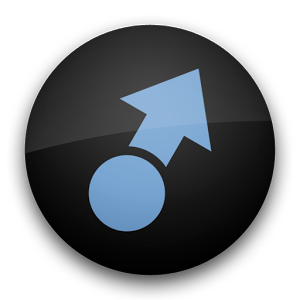 SwipePad is a launcher panel overlay, the fastest app switcher. With a single swipe gesture, you can launch anything from within any app.
It's extraordinarily simple and intuitive to use:
1. Touch down a pre-set edge of the screen;
2. Move your finger towards the center of the screen so the pad will emerge;
3. Release your finger on a specific slot to action.
That's it! This will bring your multitasking to a new level:)
Some notes:
★ A pad can hold a mix of apps, shortcuts, bookmarks, contacts etc. With widgetpad add-on, it can even launch a widget from anywhere!
★ This is not a home app, your home key preference is kept (works with all 3rd party home apps like Apex Launcher, Nova Launcher, ADW Launcher, Go Launcher EX etc.)
★ The app under SwipePad keeps running: no interruption
★ Memory & battery friendly
★ "DIRECTLY CALL PHONE NUMBERS" permission is required by Android system dialer shortcut. So you can set up a quick dial portal, and call your favorite contact with a single swipe.
Ideas and suggestions are welcomed:)
http://swipepad.uservoice.com
You could help with localization: translate the app into your language
http://crowdin.net/project/swipepad
SPONSORED

Screenshots
What's New
0.9.18, 0.9.19
✓ Fix context panel for Android 5
✓ Icon fix
✓ Minor fixes
Permission
Version 0.9.19 can access:
directly call phone numbers
modify or delete the contents of your USB storage
read the contents of your USB storage
modify or delete the contents of your USB storage
read the contents of your USB storage
expand/collapse status bar
control vibration
full network access
draw over other apps
run at startup
view network connections
 Size: 2MB
Version: 0.9.19 
SPONSORED