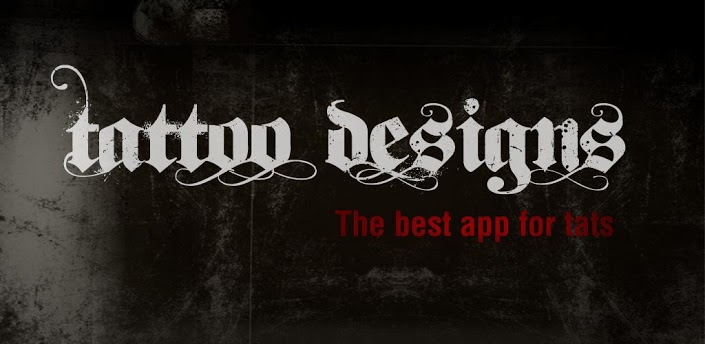 Description
Discover body art you'll want to wear forever with Tattoo Designs app for Android.Get tattoo ideas from designs by amazing tattoo artists. More than 10,000 tattoo art, photos, patterns and designs are easy to browse using our simplifying category system.
New features:
• Submit a photo: Upload a picture of your tattoo and we will add it to our tattoo gallery. You can also opt in to the Hot Ink contest.• Hot Ink contest: Each month, the submitted tattoo photos are displayed for viewers to rate. The photo with both the highest rating and most votes is the winner. In addition, the editors will choose their favorite photo. Both winners will be displayed for the next month and will be archived.
Tattoo app highlights:
• Tattoo ideas for men and for women
• View tattoos organized by body part
• Browse tattoo gallery organized by art category
• Save tattoo designs to your favorites list
• Send tattoos via email or text message
• Share tattoos using Facebook, Twitter and other social media
• Zoom in, zoom out or reset to default view
• Download tattoos to your internal SD card
• Quickly scroll through individual tattoo images
• Rate each tattoo from one to five stars
• The "Popular" page gives you instant access to the most popular tattoo designs as voted by the community!
Find your own tattoo designs including:
• Chinese, Japanese, Asian, kanji, dragon and tribal images
• Lettering and sleeves
• Crosses, wings, angels, Celtic, memorial and Jesus choices
• Butterfly, roses, lotus, fantasy and heart ideas
• Fairy, zodiac, sun, moon, stars and alien options
• Bird, fish, lion, tiger and eagle pictures
• Pinup, sexy, eye candy, girl and feminine images
• Skull, death, gothic and devil options
Find tattoo art for any body part, including:
• Wrist, forearm and arm tattoos
• Ankle and foot
• Shoulder, neck, spine and back
• Chest, rib and hip
• Face
The best tattoo designs are now in the palm of your hand. Before your next trip to a tattoo parlor, download Tattoo Designs FREE!
Please rate our free tattoo app in the Google Play store. Your app experience should be nothing less than amazing. Send an email to [email protected] if you have any issues finding designs for a tattoo.
App Screenshots
SPONSORED

What's New
What's in this version:
12/3 – New feature: Users can take picture and upload instead of doing those separately.
11/29 – New features: Submit a photo and the Hot Ink contest.
Permissions
THIS APPLICATION HAS ACCESS TO THE FOLLOWING:
YOUR MESSAGES

SEND SMS MESSAGES

Allows the app to send SMS messages. This may result in unexpected charges. Malicious apps may cost you money by sending messages without your confirmation.

NETWORK COMMUNICATION

FULL NETWORK ACCESS

Allows the app to create network sockets and use custom network protocols. The browser and other applications provide means to send data to the internet, so this permission is not required to send data to the internet.

PHONE CALLS

READ PHONE STATUS AND IDENTITY

Allows the app to access the phone features of the device. This permission allows the app to determine the phone number and device IDs, whether a call is active, and the remote number connected by a call.

STORAGE

MODIFY OR DELETE THE CONTENTS OF YOUR USB STORAGE

Allows the app to write to the USB storage.
YOUR ACCOUNTS

FIND ACCOUNTS ON THE DEVICE

Allows the app to get the list of accounts known by the device. This may include any accounts created by applications you have installed.

NETWORK COMMUNICATION

VIEW NETWORK CONNECTIONS

Allows the app to view information about network connections such as which networks exist and are connected.

VIEW WI-FI CONNECTIONS

Allows the app to view information about Wi-Fi networking, such as whether Wi-Fi is enabled and name of connected Wi-Fi devices.

RECEIVE DATA FROM INTERNET

Allows apps to accept cloud to device messages sent by the app's service. Using this service will incur data usage. Malicious apps could cause excess data usage.

SYSTEM TOOLS

TEST ACCESS TO PROTECTED STORAGE

Allows the app to test a permission for USB storage that will be available on future devices.

AFFECTS BATTERY

PREVENT DEVICE FROM SLEEPING

Allows the app to prevent the device from going to sleep.
VERSION:3.3.3
SIZE:1.2M
SPONSORED