realtor.com rentals apt & home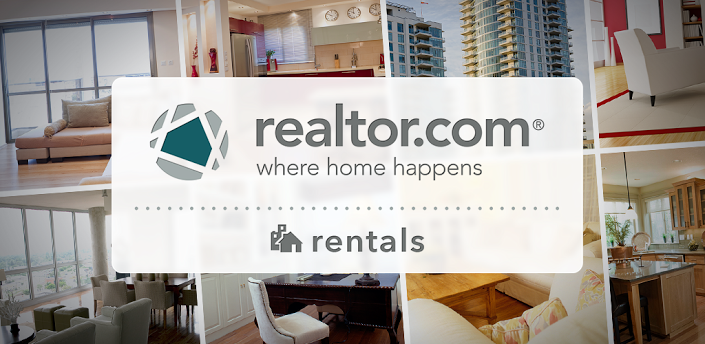 SPONSORED

Description
The new rentals app from realtor.com® makes searching for home and apartment rentals a whole lot easier! See what's really out there with our accurate listings and big, beautiful photos. Plus, use our advanced search tools to save time and narrow in on the things you care about most, like pet-friendly apartments and parking. Take notes, save your searches and contact a property manager directly – all from within the app. Get started today!
More to love:
•Confidently search hundreds of thousands of apartments, houses, condos & townhomes.*
•93% of our rental listings are updated daily and directly from the source (with many updated every 15 minutes!).
•Quickly swipe to see rich and detailed photos of properties that interest you.
•Draw your own custom search area right on the map, and view in Google's 3D Map view, when supported.
•Narrow results to target the features that matter most to you: pet-friendly apartments, parking, pool, washer/dryer and more!
• Save custom searches and receive push notifications as soon as a new listing matching your search becomes available.
• See the details of each property including price, beds, baths, amenities and more at your fingertips and add your own notes directly to rental listings.
•Call or email the property manager right from the app.
•Quickly access rental listings you've already contacted or saved or those recently updated.
•Use Area Scout to see properties on the map while you're on the go.
•Sort properties in a way that makes the most sense for you: nearby, most recent, etc.* For units within multi-unit communities, search may be limited to representative floor plans and/or photos, and availability to rent depends on number of vacancies from time to time.
App Screenshots
Permissions
THIS APPLICATION HAS ACCESS TO THE FOLLOWING:
YOUR LOCATION

PRECISE LOCATION (GPS AND NETWORK-BASED)

Allows the app to get your precise location using the Global Positioning System (GPS) or network location sources such as cell towers and Wi-Fi. These location services must be turned on and available to your device for the app to use them. Apps may use this to determine where you are, and may consume additional battery power.

NETWORK COMMUNICATION

FULL NETWORK ACCESS

Allows the app to create network sockets and use custom network protocols. The browser and other applications provide means to send data to the internet, so this permission is not required to send data to the internet.

PHONE CALLS

READ PHONE STATUS AND IDENTITY

Allows the app to access the phone features of the device. This permission allows the app to determine the phone number and device IDs, whether a call is active, and the remote number connected by a call.
YOUR ACCOUNTS

READ GOOGLE SERVICE CONFIGURATION

Allows this app to read Google service configuration data.

FIND ACCOUNTS ON THE DEVICE

Allows the app to get the list of accounts known by the device. This may include any accounts created by applications you have installed.

NETWORK COMMUNICATION

VIEW NETWORK CONNECTIONS

Allows the app to view information about network connections such as which networks exist and are connected.

RECEIVE DATA FROM INTERNET

Allows apps to accept cloud to device messages sent by the app's service. Using this service will incur data usage. Malicious apps could cause excess data usage.

AFFECTS BATTERY

CONTROL VIBRATION

Allows the app to control the vibrator.

PREVENT DEVICE FROM SLEEPING

Allows the app to prevent the device from going to sleep.
VERSION:1.0.0.556
SIZE:2.1M
SPONSORED