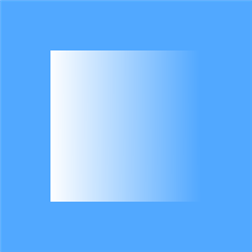 SPONSORED

Description
Are you tired of the ugly green color of the Xbox Music, Video, and Games tiles, or the unappealing colors of the Nokia & HERE Tiles? Now you can use transparency tiles. With transparency tiles, you can pin tiles to the start screen for your favourite apps that use your theme color. If you have Windows Phone 8.1, they'll show your start screen background image too, if you've chosen one! As an extra bonus, if you're working on that perfect layout, transparency tiles support all three sizes, including wide.
Note that transparency tiles are not live tiles and will not show updates.
If you want another app or other feature added, leave us a nice review and include the name of the app you want added, or use the feedback button in the app to send a request. Please note that despite numerous requests OneDrive, Office, and OneNote are not and will not be supported unless Microsoft makes some changes on their end to allow us to support them.
★★★ Supported Apps ★★★
• Xbox Music
• Xbox Video
• Xbox Games
• HERE Drive
• HERE Maps
• HERE Transit
• Nokia MixRadio
• Nokia Xpress
• Twitter
• Facebook
• Metrotube
• Instagram
• Smartglass
• Twitter
• Pandora
• Viber
• Foursquare
• Spotify
• Lync
• News
• Travel
• Finance
• Sports
• Food & Drink
• Weather
• Podcast Lounge
• Evernote
• WhatsApp
• WeChat
• Waze
• MyTube
• wpcentral
• gMaps
• photos
• Shazam
• 6tag
• 6sec
• 6snap
What's new in 1.3.0.0?
Adding even more new apps:
wpcentral
gMaps
photos
Shazam
6tag
6sec
6snap
Spotify (updated icon)
Instagram (partial fix)
Foursquare (fixed)
Sadly, Vine, Tapatalk, and TuneIn Radio had to be removed due to bugs. We are working hard to contact their publishers and bring them back in a future release!
Screenshots
Info
Works with
Windows Phone 8.1
Windows Phone 8
App requires
data services
web browser component
HD720P (720×1280)
WVGA (480×800)
WXGA (768×1280)
SPONSORED