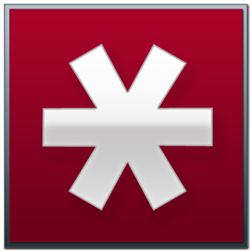 Description
LastPass, the leading password and data management service, stores all your logins securely, so you can access your accounts and services from anywhere. Autofill your logins, and better secure your online life. LastPass provides online users worldwide an easy, fast, and secure way to manage access to their digital life.
– View all of your stored sites and notes in an easily-searchable vault.
– Launch sites from your vault in the embedded browser to autofill usernames and passwords.
– Securely sync your data to the cloud, and have it available on all of your other devices.
– Store credit cards, passports, memberships, and more in secure notes.
– Generate secure passwords with one click.
– 14 day free trial, requires $12/year LastPass Premium subscription afterwards
SPONSORED

LastPass now supports YubiKey NEO on NFC-enabled phones. For additional information, please see https://helpdesk.lastpass.com/security-options/yubikey-authentication/
What's New:
– Support for additional multifactor authentication options.
– Support for latest enterprise policies.
Screenshots
Info
Works with
Windows Phone 8.1
Windows Phone 8
Windows Phone 7.5
App requires
owner identity
data services
web browser component
WVGA (480×800)
Proximity
HD720P (720×1280)
WXGA (768×1280)
Supported languages (24)
češtinadanskDeutschΕλληνικάEnglishEspañol (España, alfabetización internacional)español (México)suomifrançaismagyarBahasa Indonesiaitaliano日本語한국어Bahasa Melayunorsk (bokmål)Nederlandspolskiportuguês (Brasil)português (Portugal)русскийsvenska中文(简体)中文(繁體)
SPONSORED