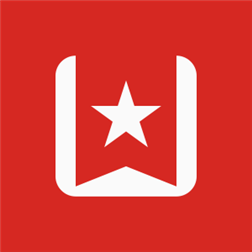 Description
Wunderlist helps millions of people around the world capture their ideas, things to do and places to see. Whether you're sharing a grocery list with a loved one, working on a project, or planning a vacation, Wunderlist makes it easy to share your lists and collaborate with everyone in your life. Wunderlist instantly syncs between your phone, tablet and computer, so you can access your lists from anywhere.
"Wunderlist is our favorite to-do list manager for just about every platform." – Lifehacker.
Wunderlist has also been featured in The New York Times, The Verge, TechCrunch, CNET, The Guardian, Wired, and Vanity Fair, just to name a few.
Key Wunderlist Features:
• Create all the lists you need and access them from your phone, tablet and computer
• Easily share lists and collaborate with family, friends and colleagues
• Start conversations about your to-dos
• Attach photos, PDFs, presentations and more
• Share the work and delegate to-dos
• Setting a Reminder ensures you never forget important deadlines (or birthday gifts) ever again
Our Terms of Use: http://www.wunderlist.com/terms-of-use
Our Privacy Policy: http://www.wunderlist.com/privacy-policy
Learn more about Wunderlist at www.wunderlist.com
Wunderlist 3 brings over 60 new improvements, making it our biggest update yet.
• New, more intuitive design and reengineered apps make Wunderlist feel faster than ever before.
• Real-time Sync instantly updates your lists, no matter where you are.
• Collaborating with Wunderlist is now even easier, with a simpler way to share todo lists.
• Comments are now free to help everyone stay in the loop with family and colleagues.
• Curate your favorite things to do, see and make for everyone on the web, with Public Lists.
Screenshots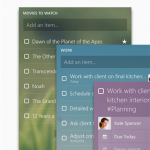 Info
App requires
contacts
internet connection
photos library
HD720P (720×1280)
WVGA (480×800)
WXGA (768×1280)
Supported languages (18)
danskDeutschΕλληνικάEnglishespañolsuomifrançaisitaliano日本語한국어Nederlandsportuguês (Brasil)português (Portugal)русскийsvenskaTürkçe中文(简体)中文(繁體)
SPONSORED