Unclouded – Cloud Manager
Description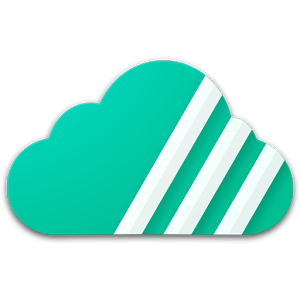 The revolutionary tool to explore, analyse, manage and clean your cloud and device storage.
Supported services are Dropbox , Google Drive , OneDrive , BOX , and MEGA.
With this app you will be able to:
1 – See which files or folders are using most of your storage
2 – Know which categories you have the most (images, videos, etc)
3 – Find duplicates
4 – Know which files have been changed and when
5 – Search for files
6 – And much more..
SPONSORED

You can also use Unclouded as a regular cloud file explorer.
All of this you can do while offline! You just have to sync the file list, and you're good to go.
★ "Unclouded App Lets You See What's Eating Up Your Cloud Storage" – TechCrunch
★ "Unclouded Is A Gorgeous Way To Manage Your Dropbox And Google Drive Space" – Android Police
★ "Use Unclouded to analyze storage in Dropbox and Google Drive" – c|net
★ "Unclouded Finds Out What's Eating Your Google Drive and Dropbox Space" – lifehacker
Screenshots
What's New
v2.3.2 (45)
1 – Security update
v2.3.2:
1 – Fix app freeze when uploading files (Thanks to Sand Storm, for helping to debug the problem)
v2.3.1:
1 – Crash fixes
v2.3:
1 – Support for External SD Card (Lollipop only)
2 – Better image viewing experience
3 – Now you can see everywhere what account you have selected. It either is shown in the top app bar, or in the content.
4 – Crash and bug fixes
Permission
Version 2.3.2-play can access:
find accounts on the device
add or remove accounts
find accounts on the device
modify or delete the contents of your USB storage
read the contents of your USB storage
modify or delete the contents of your USB storage
read the contents of your USB storage
full network access
view network connections
use accounts on the device
prevent device from sleeping
 Size: 11 MB
Version:2.3
SPONSORED