Description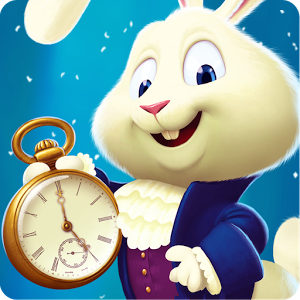 Will the White Rabbit get to Wonderland? Join the Wonderball Heroes on their bouncy journey and help the White Rabbit!Become a Wonderball Hero yourself by bouncing through levels as you unlock exciting new worlds and compete with friends.
SPONSORED

Swipe to aim and tap to shoot the red pegs in this unique puzzle game.
Wonderball Heroes Features:
• Blue pegs unleash special power ups
• Each ball you get in the bucket rewards you with an extra move
• Special combo-shots reward you with bonus points and free balls
• Easy to play, challenging to master
• Use boosters and special power ups to help you through challenging levels
• Compete with your friends and reach the top of the leaderboards!
We hope you enjoy our Shooter Pachinko Pinball style puzzle game. Bounce away!
Already a fan of Wonderball Heroes? Like us on Facebook and get all the latest updates:
www.facebook.com/WonderballHeroes
Screenshots
What's New
30 New Levels! Join the Wonderball Heroes in their journey to an exciting new Episode! Meet the new ball eating monster and the big ball cannon that will help you smash more pegs.
Permission
This app has access to:
read your Web bookmarks and history
retrieve running apps
find accounts on the device
find accounts on the device
read phone status and identity
modify or delete the contents of your USB storage
read the contents of your USB storage
modify or delete the contents of your USB storage
read the contents of your USB storage
read phone status and identity
receive data from Internet
control vibration
run at startup
prevent device from sleeping
view network connections
full network access
Size: 37 MB
Version: 1.20
SPONSORED