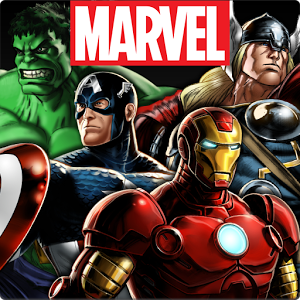 Description
*****NEW FEATURES*****
– Player VS Player (PVP) mode
– Special Operations (Spec Ops) mode
Team up with the Avengers, Spider-Man, and the X-Men, as you begin your mission as an agent of S.H.I.E.L.D. Harness the power of ISO-8 before Dr. Doom, Loki, and the world's most powerful villains beat you to it. Recruit your favorite Marvel Heroes like Thor, Iron Man, Captain America and The Hulk, gear up and Assemble in this new game!
***** IMPORTANT*****
– Current Marvel: Avengers Alliance Players – this game is a stand-alone app. Game play and stats are not linked with the Facebook, Android or iOS versions.
– Internet connection is required to play Avengers Alliance.
***** GAME FEATURES *****
– Stunning graphics and special FX.
– Team up with 20+ Marvel Heroes including the Avengers, Wolverine and the X-Men, the Fantastic Four, and more!
– 450+ battles including Boss and Epic Boss battles.
– 60+ missions and hundreds of quests.
– Over 400 in-game items.
– Customizable agent and hero stats.
– Player VS Player (PVP) mode
– Special Operations (Spec Ops) mode
SPONSORED

By downloading this game, you agree to the Terms Of Use and Privacy Policy.
Terms Of Use:
http://disneytermsofuse.com/
Privacy Policy:
http://corporate.disney.go.com/corporate/pp_wdig.html
Screenshots
Info
Publisher
Marvel Entertainment
Works with
Windows Phone 8.1
Windows Phone 8
App requires
phone identity
music library
media playback
data services
web browser component
HD720P (720×1280)
WVGA (480×800)
WXGA (768×1280)
Supported languages (10)
DeutschEnglish (United States)Español (España, alfabetización internacional)françaisitaliano日本語한국어português (Brasil)русский中文(繁體)
SPONSORED