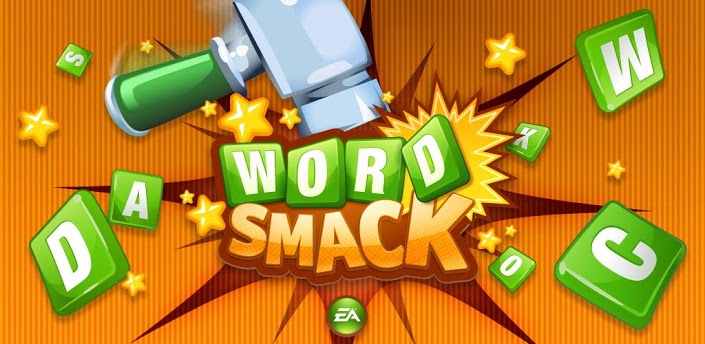 Description
★★★★★GUESS THE WORDS. BEAT YOUR FRIENDS! Throw down in Word Smack — the addictive 2-player word guessing game you can play for free! Take a whack. Talk some smack. Show 'em all who's the wizard of words.WORDS OF PRAISE FOR WORD SMACK
"Word Smack is a very clever combination of word games and logic puzzles that we've not really seen before… We didn't think that there were a lot of opportunities left to innovate in the word game genre, but consider us pleasantly surprised." (Slide To Play)
LET THE WORD SMACKERY BEGIN!
Find as many 5-letter words as you can in 3 increasingly challenging rounds. Can you score more than other word warriors?
★ WHAM! Start your Word Smack attack with friends via Facebook or find an instant opponent with a single touch
★ BAM! Wield helpers like LETTER, HAMMER, or CLUE to smash through blank tiles
★ BOOM! Experience word-search glory with rich graphics
Don't let anyone get the last word. Rematch your heart out! There are hundreds of words to find.
So get the word-on-word action going with Word Smack – for FREE!
SMACK 'EM BACK! THIS IS A "UR IT!™" GAME!
Take turns against your friends or other friendly word-smackers. It's always your turn to play with a "UR It!" game like Word Smack.
NOTES:
– A network connection is required.
SPONSORED

App Screenshots
What's New
What's in this version:
Ready for the smoothest Word Smack experience yet? We've made behind-the-scenes adjustments to improve network connectivity.
Thanks for playing Word Smack. Keep on scoring big and talking smack!
Permissions
THIS APPLICATION HAS ACCESS TO THE FOLLOWING:
NETWORK COMMUNICATION

FULL NETWORK ACCESS

Allows the app to create network sockets and use custom network protocols. The browser and other applications provide means to send data to the internet, so this permission is not required to send data to the internet.

PHONE CALLS

READ PHONE STATUS AND IDENTITY

Allows the app to access the phone features of the device. This permission allows the app to determine the phone number and device IDs, whether a call is active, and the remote number connected by a call.

STORAGE

MODIFY OR DELETE THE CONTENTS OF YOUR USB STORAGE

Allows the app to write to the USB storage.
YOUR ACCOUNTS

FIND ACCOUNTS ON THE DEVICE

Allows the app to get the list of accounts known by the device. This may include any accounts created by applications you have installed.

NETWORK COMMUNICATION

VIEW NETWORK CONNECTIONS

Allows the app to view information about network connections such as which networks exist and are connected.

VIEW WI-FI CONNECTIONS

Allows the app to view information about Wi-Fi networking, such as whether Wi-Fi is enabled and name of connected Wi-Fi devices.

RECEIVE DATA FROM INTERNET

Allows apps to accept cloud to device messages sent by the app's service. Using this service will incur data usage. Malicious apps could cause excess data usage.

SYSTEM TOOLS

TEST ACCESS TO PROTECTED STORAGE

Allows the app to test a permission for USB storage that will be available on future devices.

AFFECTS BATTERY

PREVENT DEVICE FROM SLEEPING

Allows the app to prevent the device from going to sleep.
VERSION:1.3.31
SIZE:20M
SPONSORED