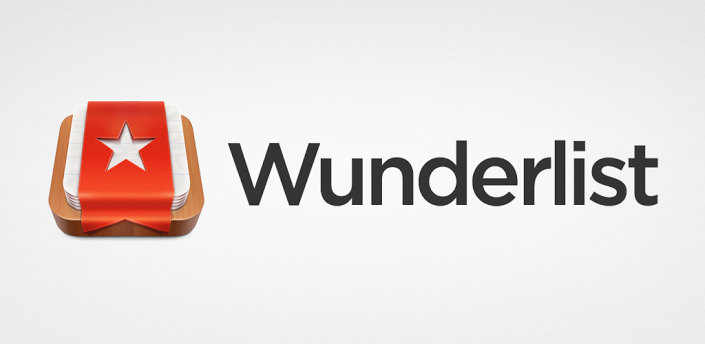 Description
Wunderlist is the easiest way to manage and share your daily to-do lists. Whether you're planning an overseas adventure, sharing a shopping list with a loved one, or simply keeping track of your daily to-dos, Wunderlist is here to help you get things done. Download now to see why more than 4 million people around the world love Wunderlist and have made it their daily companion.Wunderlist has been named as one of Lifehacker's "Five Best To-Do List Managers", The Guardian's "Best Students Apps" and The Next Web's "10 Best Productivity Apps of 2010". AndroidCentral.com also wrote "Wunderlist is a great solution for that ever present to-do list, especially if you use different devices throughout your day".
SPONSORED

Features of Wunderlist
• Cloud Sync – All your data is automatically synced across all your devices
• Lists – Create and manage as many lists and to-dos as you want in one place
• Collaborate – Invite friends and colleagues to get involved
• Recurring To-Dos & Subtasks – Add all the important details
• Reminders – Never miss a deadline again
• Notes – Keep track of all your brilliant ideas
• Notifications – Push, email and in-app notifications let you track the progress of your projects
• Design – Wunderlist's beautifully simple design makes it downright easy and fun to use
• Sharing across apps – Directly add your to-dos to Wunderlist from a text message, or save a link to an article you want to read later.
◦ Wunderlist Pro – Now with brand-new features for teams and businesses
◦ Assigning – Delegate tasks to colleagues, friends and classmates and know who is responsible
◦ Unlimited Subtasks – Add as many subtasks as you need to get the job done fast and efficiently
◦ 8 new backgrounds – Choose from eight new wonderful backgrounds to customize your Wunderlist
Wunderlist is free to download and use. Wunderlist Pro adds the features mentioned above and is available through an auto-renewing subscription.
Wunderlist Pro offers two subscription options:
◦ Wunderlist Pro monthly for $4.99
◦ Wunderlist Pro annually for $49.99
Our Terms of Use: http://www.6wunderkinder.com/terms-of-use
Our Privacy Policy: http://www.6wunderkinder.com/privacy-policy
Here are some ideas on how to use Wunderlist in your daily life:
• Write down and organize your daily personal and professional to-dos
• Access and keep track of your lists on all your devices
• Work collaboratively on projects with classmates, friends and colleagues by inviting to your lists
• Plan your family vacation, note down spots you want to visit and things you need to pack
• Write your grocery shopping list and keep it in sync with your partner
• Curate a list of your all-time favorite movies with friends and plan a movie night
• Share a wish list with your family and friends and add hints where to buy
To download Wunderlist for free on all your devices go to:http://www.6wunderkinder.com/wunderlist
Support:
Have any questions or feedback? Please get in touch with our support team at support.wunderlist.com
App Screenshots
Videos
What's New
What's in this version:
2.1.1
• We optimized the overall performance of Wunderlist.
• Our designers worked a lot on UI polishing & improving the interface.
• A lot of general bug fixes & stability improvements
2.1.0
• Assign and delegate tasks to your workmates, classmates and friends (Pro)
• Create as many subtasks as you need to get the job done with Unlimited Subtasks (Pro)
• Select from one of eight new beautiful backgrounds (Pro)
• Email, sort and reorder all your to-dos with the new Action Bar
Permissions
THIS APPLICATION HAS ACCESS TO THE FOLLOWING:
NETWORK COMMUNICATION

FULL NETWORK ACCESS

Allows the app to create network sockets and use custom network protocols. The browser and other applications provide means to send data to the internet, so this permission is not required to send data to the internet.

YOUR PERSONAL INFORMATION

READ YOUR CONTACTS

Allows the app to read data about your contacts stored on your device, including the frequency with which you've called, emailed, or communicated in other ways with specific individuals. This permission allows apps to save your contact data, and malicious apps may share contact data without your knowledge.

STORAGE

MODIFY OR DELETE THE CONTENTS OF YOUR USB STORAGE

Allows the app to write to the USB storage.
YOUR ACCOUNTS

FIND ACCOUNTS ON THE DEVICE

Allows the app to get the list of accounts known by the device. This may include any accounts created by applications you have installed.

HARDWARE CONTROLS

CONTROL VIBRATION

Allows the app to control the vibrator.

PREVENT DEVICE FROM SLEEPING

Allows the app to prevent the device from going to sleep.

NETWORK COMMUNICATION

VIEW NETWORK CONNECTIONS

Allows the app to view information about network connections such as which networks exist and are connected.

RECEIVE DATA FROM INTERNET

Allows apps to accept cloud to device messages sent by the app's service. Using this service will incur data usage. Malicious apps could cause excess data usage.

SYSTEM TOOLS

TEST ACCESS TO PROTECTED STORAGE

Allows the app to test a permission for USB storage that will be available on future devices.
VERSION:2.1.1
SIZE:14M
SPONSORED