Description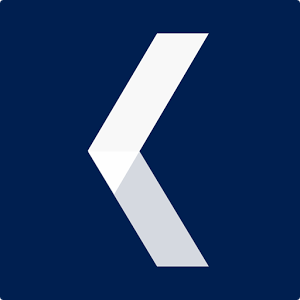 Arrow, a Microsoft Garage project, is the simple, personal launcher for Android that offers a radical simplification of the Android experience.
Arrow makes it easy to find, launch and get back to your favorite apps, keep in touch with friends, and stay on top of the important things in your life. Arrow learns from you – the more you use it, the better it gets. It does the heavy lifting so you can spend less time managing preferences, and more time enjoying your phone.
Your relationship with your phone doesn't have to be complicated.
Key Features: Made for You
Arrow is designed for simplicity, and personalized to your usage habits.
• Apps: No more wasting time finding the app you need – your apps are automatically arranged based on your usage
• People: Easily find and contact the people who matter the most to you
• Reminders: Never forget to pick up milk or call your spouse with integrated reminders
• Recent: Quickly get back to your recent photos, file downloads, app installs, and even dropped calls
Other Features: Customization, Elegance and Performance
• Page Management: Re-arrange pages, show/hide a particular page, and set a specific page as your home page.
• Widgets: Arrow is compatible with all your favorite widgets, organized on one page
• Customizable Dock: Conveniently access your favorite apps in the dock from any screen.
• Bing & Custom Wallpapers: Receive a beautiful new wallpaper every day or customize your own.
• 3rd Party Icon Pack Support: Theme your icons with a third party icon pack.
• Performance: Arrow is lightweight, and optimized for battery life and speed to help you enjoy your phone all day.
SPONSORED

Arrow is available worldwide, but currently only supports English, Portuguese, Spanish, French and Traditional & Simplified Chinese languages.Featured by
• Forbes: "Arrow is an intelligent launcher, that customizes itself to help you keep in touch with people, find your popular apps, and speeding you into your work." (http://www.forbes.com/sites/ewanspence/2015/10/30/google-android-news-digets-galaxy-s6-iphone-6s-review/2/)
• Android PIT: "Microsoft's new Arrow Launcher knows you better than you know yourself." (https://www.androidpit.com/microsoft-arrow-launcher-for-android)
• TIME: "[Arrow] offers users a new look and feel for their Android device and puts an emphasis on giving users quicker access to their most-used apps and settings." (http://www.techtimes.com/articles/100743/20151028/microsoft-unveils-arrow-launcher-android-phones.htm)
• TechLegends: "[Arrow] is fast, fluid, responsive and yet simple in its approach." (http://www.techlegends.in/review-of-arrow-launcher-for-android-by-microsoft/)
• TechCrunch: "[Arrow] makes it easier and quicker to access your most frequently used apps, as well as message friends, take notes, or access your favorite apps and settings." (http://techcrunch.com/2015/10/28/microsoft-officially-unveils-its-arrow-launcher-for-android/)
• Engadget: "Microsoft's first Android launcher focuses on your favorites." (http://www.engadget.com/2015/10/29/microsoft-arrow-launcher-for-android/)
• Android Authority: "…the Apps section is actually among the most interesting, as it puts together all the apps that really matter in a single place." (http://www.androidauthority.com/microsoft-arrow-launcher-out-of-beta-and-into-the-google-play-store-652520/)
About Arrow
Arrow is a Microsoft Garage Project brought to you by the creators of Next Lock Screen, another top productivity app for Android. The Microsoft Garage turns fresh ideas into real projects. Learn more about The Garage at: http://microsoft.com/garage
Join our Beta community at: http://aka.ms/arrowbeta
Contact us at [email protected]
By installing this app, you agree to the Terms of Use (http://go.microsoft.com/fwlink/?LinkID=246338) and Privacy Policy (http://go.microsoft.com/fwlink/?LinkID=248686).
Screenshots
What's New
We have been listening to your feedback. Here are the improvements:
1) You can now drag an app out of the app drawer to add it to the Apps page.
2) If your wallpaper is light, Arrow adjusts the text on the page to be darker.
3) Widget page smooth scrolling: replaced pagination with continuous scrolling.
4) Material design update for key interactions.
5) Performance: memory usage down, Recent page loading time improved.
6) Bug fixes and stabilization: dock transitions, widgets.
Permission
Version 1.1.0.19213 can access:
find accounts on the device
read your own contact card
read calendar events plus confidential information
find accounts on the device
read your contacts
approximate location (network-based)
precise location (GPS and network-based)
read your text messages (SMS or MMS)
edit your text messages (SMS or MMS)
receive text messages (SMS)
send SMS messages
receive text messages (MMS)
directly call phone numbers
read call log
write call log
read phone status and identity
reroute outgoing calls
read the contents of your USB storage
modify or delete the contents of your USB storage
read the contents of your USB storage
modify or delete the contents of your USB storage
read phone status and identity
adjust your wallpaper size
choose widgets
read Home settings and shortcuts
read Home settings and shortcuts
read sync statistics
set wallpaper
full network access
connect and disconnect from Wi-Fi
pair with Bluetooth devices
access Bluetooth settings
modify system settings
control flashlight
change network connectivity
view network connections
set an alarm
draw over other apps
control vibration
prevent device from sleeping
run at startup
read Google service configuration
create accounts and set passwords
toggle sync on and off
read sync settings
 Size: 7 MB
Version: 1.1.0.19213
SPONSORED