Audify Notification Reader
Description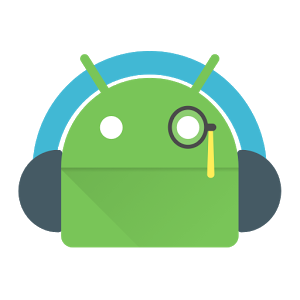 Appszoom says Audify is the "21st century Speak & Read" app.
STAY CONNECTED WITH YOUR NOTIFICATIONS
Audify helps you to be informed about your notifications without any effort. It speaks out your notifications through your phone speaker or headset or via any connected bluetooth device and intelligently ignores the notifications that might annoy you.
"Audify however, it is much smarter than it appears at first glance" – Androidworld.it
ACTIVATES AND DEACTIVATES AUTOMATICALLY
Once Audify is enabled, It starts to work automatically as soon as you connect a wired or wireless headset/speaker and stops itself as soon as you disconnect your headset/speaker.
❤ Drive safely and let Audify take care of your notifications.
❤ Enjoy music without getting anxious about annoying notifications. Ignore the unwanted and only act when you
receive an important notification.
❤ Enable Audify OnSpeaker wherever you want and be informed about your notifications.
❤ Tons of options to customize as you like.
❤ Fully accessible via TalkBack
KEY FEATURES
★ Mute annoying apps and enable only those apps you like.
★ Enable/Disable bluetooth device or wired headsets.
★ Privacy mode to skip notification content.
★ Intelligently avoids consecutive notifications from the the same app to avoid annoying burst of notifications from a specific app.
★ Enable Audify on phone speaker.
★ Earn more Audifications* by sharing it with your friends.
*1 Audification = 1 notification that is spoken by Audify
XDA Thread : http://goo.gl/8BYTjK
Google Plus Community : https://goo.gl/pQeEtO
Official Twitter Handle : https://twitter.com/audifyapp
SPONSORED

History of Audify :
Part 1 – https://goo.gl/1WurzH
Part 2 – https://goo.gl/VJfWqJ
Screenshots
What's New
More bluetooth device support and SCO (Calls only) headset bug fix.
❤ Added a new notification mode – RingerMode.
❤ Quick turn on/off privacy mode from notification.
❤ Now control your wired headset under Audify devices.
❤ Better Whatsapp support.
❤ First step towards Portuguese support. Thanks to Toni Nando.
❤ Crash fixes.
Permission
Version 1.65 can access:
find accounts on the device
read your contacts
find accounts on the device
read phone status and identity
read phone status and identity
receive data from Internet
full network access
view network connections
pair with Bluetooth devices
access Bluetooth settings
change your audio settings
run at startup
prevent device from sleeping
control vibration
 Size: 8MB
Version: 1.60
SPONSORED