Description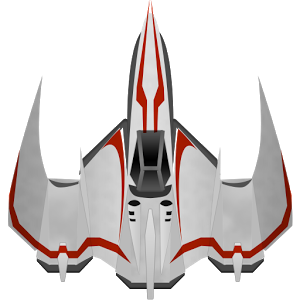 AstroSucker is a fast-paced, old skool space shooter with a twist: slow down the time to perform awesome attacks and evasions against all the aliens in space!
You have been equipped with the most advanced spaceship available: your mission is to save the galaxy from the biggest alien invasion ever!
Use one single finger to both move and fire with your weapon, use the second finger to slow down the time and perform awesome attacks and evasions against the aliens.
SPONSORED

Enemies are coming faster and stronger: each destroyed enemy will give you score points and time bonuses: crushing into alien spaceships or missing 50 of them will cause the mission to fail.
Pick up all the power ups!
Take the BLUE PILL to upgrade your weapon and take the GREEN PILL to recharge your timestretch reservoir: remember to keep an eye on the time indicator bar!
Be fast, and good luck!
Screenshots
What's New
Disable subframe interpolation on Android devices running API<=21
Add timeshift effect (only if postprocessing is active)
Minor tweaks
Optimize low-resolution lighting
Add high-quality postprocessing option
Add high-quality lighting option
Fix record label color at initialization time
Add new music
Disable player colorization by dangerousness
Add nebulas
Fix use HiDpi debug font
Tweak pause labels
Permission
Version 1.0.4+f5814a1 can access:
full network access
view network connections
Size: 10 MB
Version: 1.0.1
SPONSORED