Description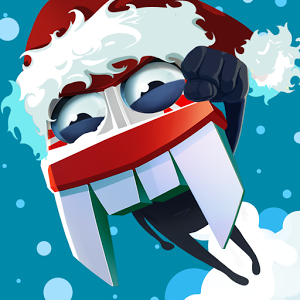 Join Mad Aces on their most epic flight yet!Mad Aces is one of the fastest, toughest and most exhilarating runner to hit Google Play!
SPONSORED

Fly across the dangerous space, ramming and dodging spiked bricks, discovering new ridiculous characters!
Extremely addictive "just one more time" gameplay!
You control one of the mad aces as he flies, dodges, rams, blasts, and more!
Mad Aces is not press-X-to-win kind of game. It's the game, where your skills and reaction are going to be severely tested. With exciting retro-game-inspired mechanics, simple but challenging gameplay you can run through the endless level and strive for the best score!
FEATURES
– Easy to learn – hard to master game mechanics
– Ridiculous and expanding character roster
– Achievements + Leaderboards
– Distinguished visuals
– …and even more to come
Screenshots
What's New
It's Christmas time! Meet 10 brand new Mad Aces, including 5 Special ones, in their first ever winter holiday frenzy!
We wish you a Batty Christmas and a happy Mad Year!
Permission
read phone status and identity
modify or delete the contents of your USB storage
read the contents of your USB storage
modify or delete the contents of your USB storage
read the contents of your USB storage
read phone status and identity
full network access
view network connections
 Size: 41MB
Version: 1.0
SPONSORED