Description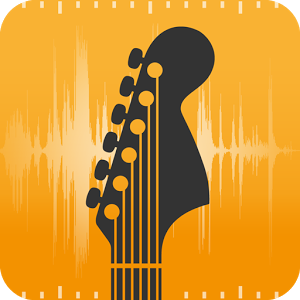 Riff Maestro is the easiest way to study and learn how to play your favorite songs on guitar. A free app, it will help you learn any song in your Android device's music library. It makes learning so easy that you'll feel like you've got an actual guitar master in the room with you.
Perfect for beginners and professionals alike, it puts a number of powerful tools at your fingertips that will help you master every last lick, riff and part: loop sections, slow 'em down without affecting pitch or sound quality, transpose the key and more. Its optional metronome comes with automatic beat detection so you'll always be playing at the right tempo. There's even an optional chord detector that automatically detects and displays chords as easy-to-read chord boxes.
SPONSORED

With Riff Maestro in your pocket, learning how to play your favorite songs has never been easier!
Main features:
• Learn any song in your music library
• Easy-to-use waveform display
• Touch-and-drag looping
• Standard tempo adjust
Available for purchase:
• High-quality Transpose/Tempo adjust: Transpose songs to a different key and adjust speed with high-quality sound
• Metronome: With automatic beat detection for playing at the perfect tempo every time
• Chords: Detects and displays the chords of your favorite songs as they happen
• All-in Bundle: Gives you all of the above
Learn more:
www.ikmultimedia.com/riffmaestro
www.ikmultimedia.com/irig
Screenshots
Permission
Version 1.0 can access:
modify or delete the contents of your USB storage
read the contents of your USB storage
modify or delete the contents of your USB storage
read the contents of your USB storage
full license to interact across users
view network connections
full network access
 Size: 5MB
Version: 1.0
SPONSORED