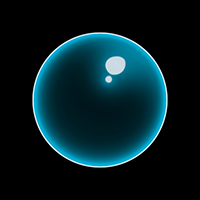 Description
Bubble Blaster is a fast paced, fun, addictive action puzzle game exclusively for Windows Phone 7.
Join over 70,000 players, that have played over 2.5 million games!
Features:
-Five difficulties, a challenge for every skill level.
-Arcade mode: see how high of a score you can get on randomly generated puzzles.
-Daily Challenge: really test your abilities and see how high of a score you can get when everyone get the exact same puzzle. A true test of skill, think you can be the best?
-Global leaderboards, see how your skills stack up against players from around the world.
New in version 2.3:
-added a the daily challenge mode.
-support for phones set to the light theme.
-other bug fixes and tweaks.
New in version 2.2:
-lots and lots of bug fixes, and performance improvements.
New in version 2.1:
-performance improvements
SPONSORED

New in version 2.0:
-Completely new menu system.
-Games can now be resumed, even if you completely close the game.
-Redesigned gameplay screen.
-Various bug fixes, performance and stability improvements.
New in version 1.4:
-A fix for the crashing that's been reported in the reviews, hopefully, it's been hard for me to reproduce myself. 🙂
New in version 1.3:
-New and improved graphics!
-An even harder difficulty.
-A whole new game mode, that features multiple new bubble types for more interesting and challenging gameplay.
-Multiple other little bug fixes and improvements.
Screenshots
Info
Download size
2 MB
Works with
Windows Phone 8
Windows Phone 7.5
Windows Phone 7
App requires
phone identity
owner identity
data services
WVGA (480×800)
photo, music, and video libraries
movement and directional sensor
HD720P (720×1280)
WXGA (768×1280)
What's this?
SPONSORED