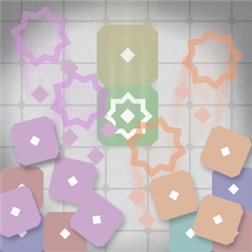 Description
Penku : Beautifully minimal puzzling.
NEW EASY CONTROLS!! tap top area to drop / follow finger mode.
just change in the new settings icon in game. choose classic swipe vs tap/finger also choose flick to drop or just tap on top bar. – more flexibility – as its the most requested change.
Lose yourself in a world of colour and strategy.
An addictive puzzle built for touch control. Simply link coloured blocks – when a connected area contains 2 PENKU Stars the PENKU are freed and the area disappears. The bigger the area the more points, but the bigger the risk. Create combos and chains to multiply your score.
Watch out for the 'Drop Bar' when it disappears your blocks will fall.
Beware its very addictive.
Screenshots
Info
Download size
3 MB
SPONSORED

Works with
Windows Phone 8.1
Windows Phone 8
App requires
phone identity
music library
media playback
data services
movement and directional sensor
web browser component
HD720P (720×1280)
WVGA (480×800)
WXGA (768×1280)
Supported languages (4)
DeutschEnglish (United States)españolfrançais
SPONSORED