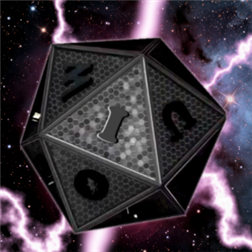 Description
Polyhegrams[Paw-lee-he-grams] is a unique, innovative and challenging 3d word puzzle game. Solve 3d word challenges using dexterity, word knowledge, 3d spatial relations and puzzle solving skills. Play solo, against many, or against a single opponent in a variety of clever mini games that will stimulate your mind and keep your fingers tapping! This is a game like no other, join the fight and defend the galaxy.
100's of word puzzles contained in 15 levels of single player story mode.
Over 1000 unique multiplayer games to compete on to make your mark on the leaderboards.
Challenge your friends in head to head to determine who has the fastest fingers and sharpest mind.
Visit us on Facebook at www.facebook.com/Polyhegrams
Version 1.073
Minor fix for Match-2 Polyhegrams
Improvement for Multiplayer stats
Fix for multiplayer game retrieval
SPONSORED

Version 1.071
Small fix of graphical glitch in single player and a problem with leaderboards on multiplayer
Version 1.07
Major improvements to the play experience with more game stats, refined polyhegram movement, and higher responsiveness.
Added 3 new puzzle types, and modified the trial experience.
Added single player power-ups that are accessed using the stars that you accumulate through solving the puzzles.
Added 100's of puzzles for your enjoyment.
Version 1.06
Reduced network usage and fixed a networking issue
Small UI fixes in level selection
Fixed a problem with word search Polyhegrams
Added more word puzzles
Added additional graphics for level completion
Version 1.05
Fixed trial mode bug. Purchases will now be reflected in single player game mode
Minor UI fixes in multiplayer and head to head
Added Brazil and Taiwan certifications for their marketplaces
Screenshots
Info
Download size
19 MB
Works with
Windows Phone 8
Windows Phone 7.5
App requires
phone identity
owner identity
photo, music, and video libraries
data services
HD720P (720×1280)
WVGA (480×800)
WXGA (768×1280)
$1.49(full version)
SPONSORED