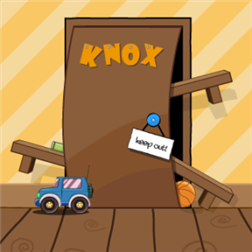 Description
Inspired by "Rube Goldberg" contraptions, Knox's Room is a fun and challenging physics puzzle game that will keeps you occupied for hours.
Try first 2 puzzle packs for free. But don't let the first few levels fool you. The first 30 levels are so challenging and may takes days to beat.
SPONSORED

If you like Rube Goldberg, Rube Works, Contraption, Puzzle, Fantastic Contraption, you'll like this game!
Screenshots
Info
Download size
23 MB
Works with
Windows Phone 8.1
Windows Phone 8
App requires
contacts
phone identity
owner identity
music library
photos library
media playback
data services
phone dialer
movement and directional sensor
web browser component
HD720P (720×1280)
WVGA (480×800)
WXGA (768×1280)
SPONSORED