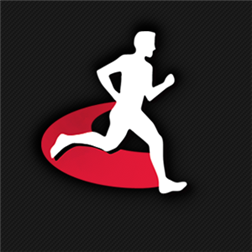 Description
Turn your mobile into a social sports computer with Sports Tracker – Now with heart rate functions! Track and analyze your performance, share workout data with your friends, and most of all – get fit and stay healthier.
APP FEATURES
Sports Tracker for Windows Phone 8 now comes with heart rate monitoring features in addition to the award-winning tracking capabilities:
• Track and analyze your performances, monitor your progress
• Train more effectively with help of heart rate functions (Sports Tracker heart rate belt required)
• Store all training data in your personal workout diary
• Keep track of everything from calories burned to average training speed and altitude
• Use maps, time and distance calculators
• Share workout data with other trackers on Sports Tracker and to Twitter and Facebook
HEART RATE MONITORING
Take your training to the next level with the Sports Tracker Bluetooth Heart Rate Monitor – available separately at http://www.sports-tracker.com/hrm
SPONSORED

FREE ONLINE SERVICE AT WWW.SPORTS-TRACKER.COM
Automatic backup of your workouts, detailed maps and analysis views, friends' workouts and lots more – together with the full-featured online service the Sports Tracker is one of the most powerful social sports tracking solution available for Windows phone. Join the growing global Sports Tracker community and have fun getting fit!
Screenshots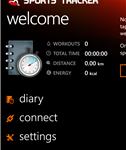 Info
Publisher
Sports Tracking Technologies Ltd
App requires
phone identity
owner identity
video and still capture
location services
media playback
data services
Proximity
push notification service
movement and directional sensor
HD720P (720×1280)
WVGA (480×800)
WXGA (768×1280)
Supported languages (4)
DeutschEnglish (United States)suomisvenska
SPONSORED