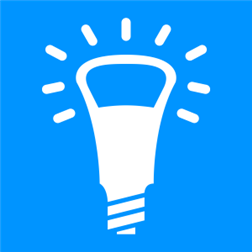 Description
Use your phone as a real lux meter for free!
Lux-o-Meter is the first Windows Phone 8.1 application for measuring real illuminance using the built-in light sensor, now also with the option to use alternative illuminance units: Foot-candle, Phot or Nox. It's now also possible to disable the automatic lock screen.
The application is free, but if you like it, you can update it to Pro version, thanks!
v1.3 – added option to change the unit of illuminance + option to disable automatic lockscreen.
Screenshots
Info
Last updated
4/22/2014
SPONSORED

App requires
owner identity
photos library
data services
phone dialer
movement and directional sensor
web browser component
HD720P (720×1280)
WVGA (480×800)
WXGA (768×1280)
Supported languages (2)
češtinaEnglish (United States)
SPONSORED