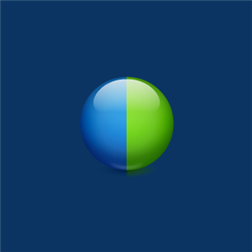 Description
Take your Web Meetings anywhere.
With Cisco WebEx Meetings, join any web conference right from your Windows Phone 8 smartphone.
Cisco WebEx Meetings for Windows Phone 8 delivers powerful mobile web and audio conferencing. Meet anywhere, with anyone, and make decisions faster..
Host Account Capabilities
• View meetings list
• Schedule, start, delete and manage a meeting
• Expel attendee from meeting
• Pass presenter/host capabilities
Meeting Capabilities
• Join via Cisco WebEx meeting email invite, meeting number, Cisco WebEx site URL, or My Meetings List
• Hybrid audio and web conferencing on either Wi-Fi or 3G/4G
• Automatic callback
• View attendees
• View shared content with annotations
• Private or group chat
• Available in 14 languages
SPONSORED

For more information about WebEx Meetings on mobile devices, visit:
http://www.webex.com/mobile
Need technical support or help using Cisco WebEx Meetings for Windows Phone 8?
Visit: http://support.webex.com/support
Requirements
Cisco WebEx Meeting Center release WBS29.1 or later is required. Alternatively, you may use Cisco WebEx Meetings release 1.3.1 or later.
Note, the Cisco WebEx service is not available in all countries. Please see www.webex.com for more information.
Certain restrictions may apply based on your company's policies and Cisco WebEx implementation.
Screenshots
Info
Publisher
Cisco Systems
App requires
media playback
microphone
data services
push notification service
movement and directional sensor
VOIP calling
HD720P (720×1280)
WVGA (480×800)
WXGA (768×1280)
Supported languages (14)
DeutschEnglish (United States)Español (España, alfabetización internacional)español (México)françaisitaliano日本語한국어Nederlandsportuguês (Brasil)русскийsvenska中文(简体)中文(繁體)
SPONSORED