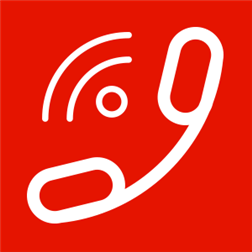 SPONSORED

Description
Smart Voicemail is an advanced Voicemail with 'status updates & availability' to quickly let callers know why you missed their call.
It's an Out-Of-Office / Vacation responder / Advanced Voicemail for mobile phones.
Smart Voicemail is the best way to make your busy life easy. This will change your perception about voicemail.
* Voicemail with personality
* Sync seamlessly with your Calendar (Google, Outlook)
* Set timed and quick status messages
* Intuitive UI with Push-to-Talk features + Conversation View
* App-to-App Messaging with friends across the world
… And much much more
Smart Voicemail is now available for FREE.
Screenshots
Info
Publisher
Smart Voicemail, Inc
App requires
appointments
contacts
phone identity
owner identity
music library
media playback
microphone
data services
phone dialer
push notification service
SD card
movement and directional sensor
speech
web browser component
HD720P (720×1280)
WVGA (480×800)
WXGA (768×1280)
What's this?
Supported languages (1)
English
SPONSORED