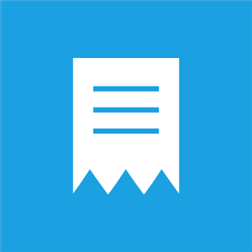 Description
"DivvyUp for Windows Phone 8 is the must-have app for when you're done with your meal" –wpcentral.com
"DivvyUp is truly a one-of-a-kind app" –wmpoweruser.com
Love going out to dinner with friends but hate having to split the bill afterwards? No matter how many times the receipt is passed around, there never seems to be enough money contributed to the pot.
DivvyUp is the ultimate bill splitter and tip calculator app, and is completely ad-free!
Simply enter in the items to split, assign a diner to each item, and instantly see exactly what everyone owes. DivvyUp can automatically calculate the tip as well as round everyone's total for easy payments. Also included is a Quick Split option (for when you just want to split the bill evenly), as well as a basic Tip Calculator. All this for the price of FREE!
Want to really impress your friends and have some fun splitting the bill? Upgrade to Premium and you can simply snap a photo of the bill to add all the items! Built into the app is an Optical Character Recognition (OCR) engine that parses the receipt and then custom algorithms which identify the relevant items to divvy up. (OCR currently supports US receipts only)
SPONSORED

Free Features
– Manually Itemize Receipt (supports all currencies)
– Tip Calculator
– Quick Split
– Smart auto-rounding for easy payments
– Customizable default settings
– Matches your phone's metro-style theme color
Premium Features
– Auto Itemize Receipt using OCR
– Save previously itemized receipts
– Email receipt breakdown to other diners
– Customize the app's theme to any color
*** New in version 1.1.0 ***
– Added camera lens so app can launch directly into OCR
– Hold down menu items to pin them to start screen
– Added new setting to toggle auto-itemize instructions
– Misc bug fixes and enhancements
Screenshots
Info
Publisher
Oren Goldfinger
App requires
contacts
phone identity
video and still capture
data services
movement and directional sensor
camera
HD720P (720×1280)
WVGA (480×800)
WXGA (768×1280)
Supported languages (2)
EnglishEnglish (United States)
SPONSORED