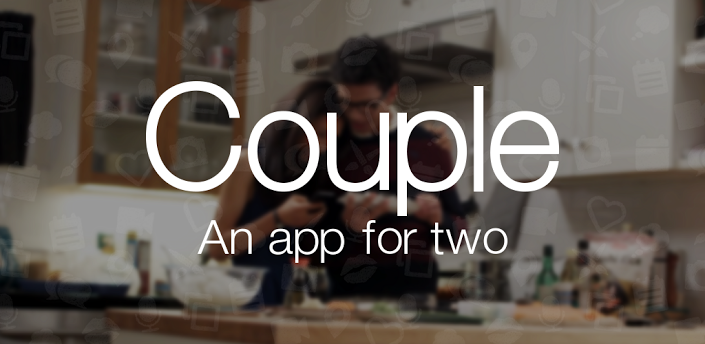 Description
Couple is the easiest way to stay in touch with the person you love, making it easy to share the little things in life with each other. It creates a timeline just for the two of you, where you can post cute video messages and photos that no one else will see. You can also chat, share sketches, voice messages, your location, and even let your partner know that you're thinking of them with just the push of a button. If you're both online at the same time, you can sketch together, as well as Thumbkiss – a feature that
let's
you see where your partner is touching their screen so you can touch the same spot and make both phones vibrate simultaneously. Set reminders for your anniversary or your
partners
birthday, and share a to-do list to make sure your partner doesn't forget the milk
!
Couple is perfect for long distance relationships, and is a great utility for couples in the same city. It keeps all your special moments saved privately in one place.★ Connect to only one other person for the most private messaging experience
★ See when your partner is online to chat with you
★ Send photos, videos, voice messages and text messages for free
★ Send Secrets. Secrets are private photos which can expire and only show when you touch and hold them.
★ Draw cute sketches for your partner in realtime, or play Tic-tac-toe!
★ Instantly share your location with your partner
★ Get reminders for important dates such as anniversaries, and birthdays
★ Use your shared todo list to remind your partner to pick something up on the way home
SPONSORED

★ Other special features designed for people in relationships
Available in English, Spanish, Chinese (Traditional and Simplified)
App Screenshots
What's New
What's in this version:
v1.2.5
* Custom Camera
* Bug fixes
v1.2.4
* Tablet mode
* Bug fixes
v1.2.3
* Secrets option for photos
* Landscape mode
* Performance improvements and bug fixes
v1.2.1
* Removed permission for contacts. The reason we had requested in the previous version is solely to help you pick a contact to pair with. We take your privacy very seriously and do not transfer any contacts out of the device or spam any of them. Thanks for your feedback.
* Bug fixes
Permissions
THIS APPLICATION HAS ACCESS TO THE FOLLOWING:
YOUR LOCATION

PRECISE LOCATION (GPS AND NETWORK-BASED)

Allows the app to get your precise location using the Global Positioning System (GPS) or network location sources such as cell towers and

Wi

-Fi. These location services must be turned on and available

to

your device for the app to use them. Apps may use this to determine where you are, and may consume additional battery power.

NETWORK COMMUNICATION

FULL NETWORK ACCESS

Allows the app to create network sockets and use custom network protocols. The browser and other applications provide

means

to send data to the internet, so this permission is not required to send data to the internet.

STORAGE

MODIFY OR DELETE THE CONTENTS OF YOUR USB STORAGE

Allows the app to write to the USB storage.

SYSTEM TOOLS

INSTALL SHORTCUTS

Allows an app to add shortcuts without user intervention.

UNINSTALL SHORTCUTS

Allows the app to remove shortcuts without user intervention.

CAMERA

TAKE PICTURES AND VIDEOS

Allows the app to take pictures and videos with the camera. This permission allows the app to use the camera at any time without your confirmation.

MICROPHONE

RECORD AUDIO
YOUR ACCOUNTS

FIND ACCOUNTS ON THE DEVICE

Allows the app to get the list of accounts known by the device. This may include any accounts created by

applications

you have installed.

NETWORK COMMUNICATION

VIEW NETWORK CONNECTIONS

Allows the app to view information about network connections such as which networks exist and are connected.

RECEIVE DATA FROM INTERNET

Allows apps to accept cloud to device messages sent by the app's service. Using this service will incur data usage. Malicious apps could cause excess data usage.

SYSTEM TOOLS

TEST ACCESS TO PROTECTED STORAGE

Allows the app to test a permission for USB storage that will be available on future devices.

AFFECTS BATTERY

PREVENT DEVICE FROM SLEEPING

Allows the app to prevent the device from going to sleep.

CONTROL VIBRATION

Allows the app to control the vibrator.
SPONSORED