Description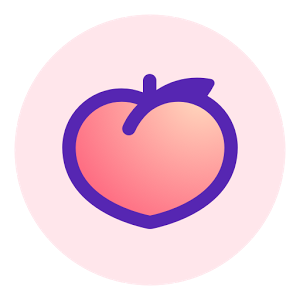 Life is filled with words, pictures, places, and songs worth sharing. Sometimes, a GIF says it all. When you put these things together, expressing yourself is faster, easier, and more fun.Peach connects you with friends and gives you freedom, so you can keep up with each other in a real and personal way.
Peaching is just like texting, but better. Some words you type are magic words that give you quick access to all sorts of things to share, from drawings, links, and GIFs, to the weather, your current location, what you're watching tonight, how many steps you walked today, and much more.
* Let someone know you're thinking of them by sending a wave, slice of cake, 100, boop, kiss, hiss, and more.
* Use the magic word "shout" to write a few words (+ emoji) in BIG letters on a background.
* Use "throwback" to add a random photo from your camera, along with the date and time it was taken.
* Use "draw" to post a colorful doodle or sketch.
* Use "song" to detect and share whatever's playing right now.
* Use "play" to start a game of Peachup.
* The magic word "rate" lets you give anything—anything!—a 1-5 star rating.
* Other magic words: gif, here, mood, caption, goodmorning, goodnight, battery, weather, move, meetings, dice, time, date, movie, tv, and game. With more on the way.
SPONSORED

Peach is just getting started. We read every review to make Peach better for you. Stay tuned for more!
Screenshots
What's New
Customize your Peach! You can now set a wallpaper for the home screen
– Accidentally block your BFF? You can now unblock them from Settings
– Stability and bug fixes
Permission
Version 1.0.5 can access:
read calendar events plus confidential information
precise location (GPS and network-based)
receive text messages (SMS)
read phone status and identity
read the contents of your USB storage
modify or delete the contents of your USB storage
read the contents of your USB storage
modify or delete the contents of your USB storage
Wi-Fi connection information
Device ID & call information
read phone status and identity
receive data from Internet
full network access
prevent device from sleeping
view network connections
Size: 5 MB
Version: 1.0.4
SPONSORED