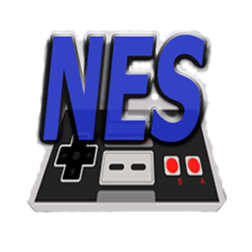 SPONSORED

Description
New on version 1.6:
*lots of bugfixes.
*added virtual control configuration.
*added volume and 6 save states slots.
*added game image on menu.
*other addictions.
Remember and play your favorite games!
EmiNes is a NES/Famicon emulator for Symbian and Windows Phone. Play the old games from childhood, save your progress at any time and return instantly to where you left off with Save and Continue and save Slot.
Highlights:
Portrait/Landscape Gaming
Normal/FullScreen image
Great Compatibility(Nearly all mappers included).
And more…
Note:
EmiNes need the NES game ROMS(.nes, .zip) to work. It does not contain any roms and it does not condone piracy. You can get the roms through backup of your original cartridges.
On Windows Phone you can load Roms from SD Card, Skydrive or download from the internet.
LEGAL: This product is not affiliated with, nor is authorized, approved or licensed in any way by Nintendo Corporation, its affiliates or subsidiaries. The NES game software is sold separately. "Nintendo" is a registered trademark of Nintendo Corporation. All individual games, screen images or audio simulated by software are property of their respective copyright holders and are only used for the purpose of informing about the functionality of the software.
Screenshots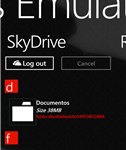 Info
Download size
2 MB
App requires
phone identity
data services
SD card
HD720P (720×1280)
WVGA (480×800)
WXGA (768×1280)
$1.29
Supported languages (2)
English (United States)Português
SPONSORED