Description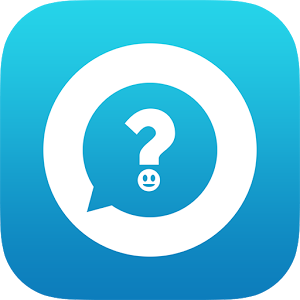 Enjoy the ultimate multiplayer emoji game: Emoji with Me! Compete and play with your friends. You send words or phrases to your teammate using nothing but emoji. Your team is awarded points when the word or phrase is guessed correctly.Played as a turn-based social game, Emoji with Me allows you and a friend to compete using thousands of predefined words and phrases, or create your own from scratch! Whether you're looking to play in movies, TV shows, or common phrases, you'll be amazed at what you can do with friends using only emoji!
You decide whether to play casually or compete for the top spots in our leaderboards!
Reasons you should be playing Emoji with Me:
– Endless gameplay options
– You can create your own custom phrases/categories to send as emoji
– Multiplayer, solo, and custom games
– Chat with your partner in-app
Looking for More? No Problem:
– Prove your wits against your friends
– Have fun exploring different ways to communicate
– Generally become a better, more likable person!
So let's get going! Download Emoji with Me today!
Visit www.emojiwithme.com for more information.
SPONSORED

Looking to get social? Let's be friends!
– Facebook: https://www.facebook.com/emojiwithmegame
– Twitter: https://twitter.com/emojiwithmegame
-Instagram: https://www.instagram.com/emojiwithmegame/
Comment? Concerns? Feel free to contact us for support – [email protected]
(Emoji provided free by http://emojione.com)
Screenshots
Permission
Version 1.0.3 can access:
find accounts on the device
find accounts on the device
modify or delete the contents of your USB storage
read the contents of your USB storage
modify or delete the contents of your USB storage
read the contents of your USB storage
receive data from Internet
full network access
prevent device from sleeping
control vibration
view network connections
Size: 21 MB
Version: 1.0.3
SPONSORED