Description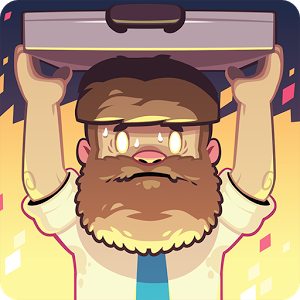 Hundreds of automated doomsday machines have been unleashed on the city. Survive waves of onslaught using your dodging skills and a variety of ridiculous special moves. Where did the mysterious bomb-dropping, laser-spewing machines come from? What is the Ultimate Briefcase? And what is in it?• Unlock a cast of unique characters, all with their own upgradable special abilities.
• Explore different areas of the city, from the fiery alley to the treacherous trapdoors of the water works bridge.
• Unlock new items to help you survive longer and rake in more coins.
• Collect security footage to piece together the story, and find answers to some of the questions above.
• No unlocks are purely cosmetic – everything you get has a real effect on the game.
SPONSORED

Important information
This game contains third party advertising which can be removed via a one time in-app purchase. This game contains coins which can be collected within the game for free or bought with real money.
Screenshots
What's New
Improvements in the Google Play Services integration
– Updated icon styling
Permission
Version 1.0.1 can access:
modify or delete the contents of your USB storage
read the contents of your USB storage
modify or delete the contents of your USB storage
read the contents of your USB storage
view network connections
full network access
Size: 37 MB
Version: 1.0.1
SPONSORED