Description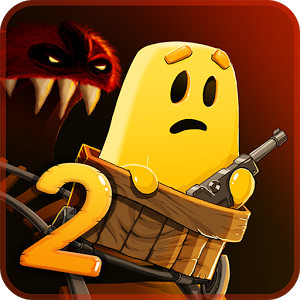 The blobs are back! Do you have what it takes?Our cute hopeless blobs must escape the limbo dark cave using their fast minecart! Challenge your skills as you join the ride, shooting monsters and saving blobs along the way. Enjoy dynamic movements, full-range shooting, and thrilling, fast-paced action in this sequel to the highly popular Hopeless: The Dark Cave.
Test your reflexes with multiple levels and a variety of weapons to beat the scary monsters in this cute and funny horror game!
KEY FEATURES:
• Advance through the cave with more levels!
• The blobs are on the move!
• Jump right into the action without a tedious tutorial!
• Test your shooting in this pulse-pounding dark limbo environment!
• Think fast, act fast! Push your skills to the limit!
• Enhanced with Immersion Tactile Effects
FOLLOW US:
www.upopa.com
Facebook: https://www.facebook.com/hopelessthegame
Twitter: https://twitter.com/UpopaGames
Screenshots
What's New
v1.1.01:
• 20 new levels!
• Flying blobs! What??
• New monster: The big flying mother monster! What is in her big belly?
• Bug fixes.
Permission
This app has access to:
find accounts on the device
find accounts on the device
modify or delete the contents of your USB storage
read the contents of your USB storage
modify or delete the contents of your USB storage
read the contents of your USB storage
control vibration
use accounts on the device
full network access
prevent device from sleeping
view network connections
Size: 33 MB
SPONSORED

Version: 1.1.01
SPONSORED