FITE – Fighting Sports TV
Description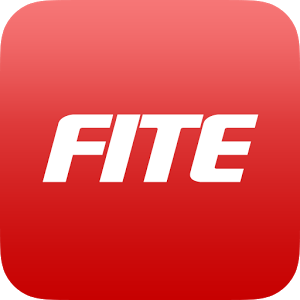 FITE gives you instant access to free and pay-per-view live fighting sports events including MMA, wrestling, boxing and traditional martial arts. Open the app, select a program and tap play to instantly stream all the action on a big-screen TV.Check in with the app to see what's on and catch up with exclusive interviews, special commentary and backstage footage before every show. Free live events are added every week.
In addition to scheduled programming, you can explore our growing library of on-demand videos, documentaries and past broadcasts – any time, any place. Our archives offer a look back at historical matches, video recaps and martial arts movies to relive the spirit of the all-time classics.
Bring the action to your TV from the convenience of your mobile screen – always with you, wherever you are. To start, choose a video to play, then tap on the screen of your phone to instantly connect FITE to a TV over WiFi.
SUPPORTED PLAYERS
– Smart TVs by Samsung, Sony, Panasonic, LG, Sharp & Philips
– Xbox One, Xbox 360, Apple TV, DISH Hopper, Chromecast
SPONSORED

Reviews and endorsements:
"The FITE App is fantastic! Download it for FREE and thank me later." — Jim Ross
"FITE keeps me connected to my favorite wrestling PPV's! No matter where I am I get a front row seat to the action when I connect on my phone or smart TV!" — So Cal Val
"I was impressed that [this app] was as good as if I had ordered the PPV from my cable provider" — markbyrn
FEATURED SHOWS:
AXSTV Legacy Fighting Championships, Impact Wrestling: TNA One Night Only Series, TNA Legends, Bound for Glory, Slammiversary; Ring of Honor Wrestling: ROH 14th Anniversary, ROH All Stars, Best in the World, Final Battle; EVOLVE Wrestling; World Arm Wrestling Championships; Muay Thai; MMA Warriors, Tuff-N-Uff Future Stars of MMA, Evolve Wrestling, MMA Nations, and many more.
FEATURED SPORTS:
Amateur and professional wrestling, MMA, boxing, kickboxing, judo, karate, Brazilian jiu-jitsu, Muay Thai, and more.
What makes FITE your go-to app to watch fighting sports events:
– Instant TV streaming – the easiest way to stream on TV with no additional hardware and zero setup hassle
– 5,000+ supported TV models
– Automatic TV discovery – just open the app and turn on your TV
– Your TV remote control – control volume and playback from the screen of your phone
– Watch with friends – stream to your TV so that everyone can see
– Cloud-to-TV streaming – no phone battery drain and no restrictions on using the phone while watching
DOWNLOAD the app now and watch your favorite shows on the biggest screen in the house. All you need is your phone, your TV and the FITE app.
Screenshots
What's New
✓ Bookmarking – save an interesting live event or watch-later video by tapping on the small star at the bottom right corner of video or movie image; it will appear on Home screen under 'Favorites' section
✓ We've also squashed some bugs to make FITE more enjoyable to use.
Permission
Version 1.0.2 can access:
find accounts on the device
find accounts on the device
approximate location (network-based)
read phone status and identity
modify or delete the contents of your USB storage
read the contents of your USB storage
modify or delete the contents of your USB storage
read the contents of your USB storage
read phone status and identity
receive data from Internet
full network access
connect and disconnect from Wi-Fi
allow Wi-Fi Multicast reception
prevent device from sleeping
view network connections
control vibration
run at startup
Size: 10 MB
Version:1.0.1
SPONSORED