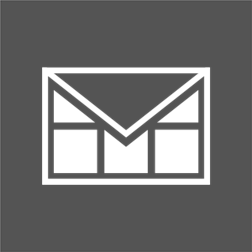 SPONSORED

Description
It's time to finally get a first-class Gmail experience on Windows Phone! The first Gmail app written and designed from the ground up specifically for Windows Phone, is now here.
Why should someone use this app over the native client?
– First-class support for archiving, starred emails, and labels
– Support for inbox tabs (e.g. Primary, Social, Promotions)
– No more broken threads when replying to emails
– Server-side search functionality with support for advanced Gmail search operators
– Toast notifications support for new emails
– Support for multiple From addresses within the same account
– Proper rendering of long HTML emails
– Possible to concatenate multiple accounts under 1 unread counter (for use with a single live tile or the lock screen)
Security & Privacy:
– The application only connects directly to Gmail servers and your password is never seen, processed, or stored by the app. The authentication process is no different than logging into Gmail through your device's web browser.
Screenshots
Info
Download size
1 MB
App requires
phone identity
media playback
data services
push notification service
movement and directional sensor
HD720P (720×1280)
WVGA (480×800)
WXGA (768×1280)
$0.99
SPONSORED
More Free Games & Apps Downloads: