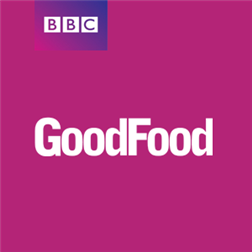 Description
Whether you're looking for weekday inspiration, trying to cook the perfect steak or attempting your own homemade ice cream, get cooking with the new BBC Good Food app. This app lets you buy and store all the existing BBC Good Food cookbook apps, and organise your favourite recipes in one place.
The app is free to download, and comes with 20 of our favourite recipes, like, Beef & beer pie, Summer vegetable curry and Chocolate & raspberry pots. It also includes a basic glossary of ingredients and techniques, to get you started.
All recipes found in the app are available offline.
Each recipe includes nutritional information on kcals, protein, carbs, fat, saturated fat, fibre, sugar and salt per serving.
These are the existing cookbooks available to buy from within this new app:
– Healthy – 170+ recipes including Salmon & ginger fish cakes, Thai beef stir-fry and Indian butternut squash curry
– Quick – 170+ recipes including Quick lamb biryani, Parmesan spring chicken and easy puds, and White chocolate & berry pudding.
– One-pot – 170 recipes including Sausage casserole with garlic toasts to One-pot mushroom & potato curry, Prosciutto & pesto fish gratin
– Cake – 170 recipes including Lemon drizzle cake, Best-ever brownies and Carrot cake with cinnamon frosting
– Seasonal – 170+ recipes including Asparagus cream pasta, Peppered chicken with watercress and Slow-cooked pork & red cabbage
SPONSORED

Screenshots
Info
Publisher
BBC Worldwide Ltd
App requires
music library
media playback
data services
HD720P (720×1280)
WVGA (480×800)
WXGA (768×1280)
SPONSORED