Docady – Manage Your Documents
Description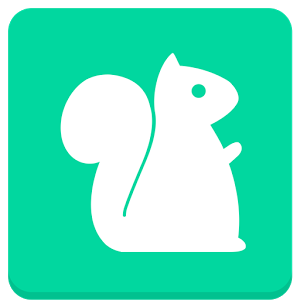 Organize your life now and get your tasks done in 1-Click!
Easily discover and securely manage all of your (and your family's) important documents. We even find your documents automatically in online services (Such as: Dropbox, Gmail and more) and put them in the right place for you! Cool, right?!
Docady, the ultimate app that ensures your most vital and important paperwork is organized, accessible, and viable – all in one secure place.
Docady is your personal assistant! Docady automatically discovers, imports and arranges files by family member, category, and type, and backs it all up. Everything! These include your passport, salary slips, health insurance cards (whether HMO, PPO, or anything else), identity cards, visas, credit cards, birth certificates, marriage certificate, and many more.
Docady captures essential details, transforms them into auto-reminders, expiration alerts, and seamless sharing options.
SPONSORED

Starting now, you'll never forget to extend your car registration or renew your passport. Docady will alert when you need to do all those important tasks.
With Docady's 1-Click bureaucracy features you are able to complete tasks, such as car registration renewal. Only in 1-click!
KEY FEATURES:
– Discovery engine that locates your most important documents for you and for your family
– Connect to online services you already use
– Scan and tag documents directly into Docady
– Receive alerts on expirations and renewals
– Manage and digitize your family's vital docs
– Easy, sleek, and intuitive experience
– Share your files securely with pre-defined contacts
– Manage sharing permissions
– Turn any file, including jpeg, into PDF format
– Your information will be stored secured in the cloud
– Car renewal registration in 1-click
– Secured system
COMING SOON features:
– DOCIT – soon you'll be able to review and organize the documents Docady found in a swipe of a finger! You'll be able to keep, discard, or just to skip it.
And of course, be ready for many new and exciting features!
No need to worry anymore. Stay calm. Stay collected.
Docady supports Android 4.1 and above.
Screenshots
What's New
You can now change documents' owners and document types
– With the new 'DocIt' feature, validate Docady discoveries with just a swipe of the finger – right to keep, left to discard!
– Instantly share any of your documents via email and other supported apps available on your device
– Picture perfect! Crop, rotate, and easily edit your documents that best fit your needs
– Now you can open PDF files from various channels directly in Docady (i.e. email attachments, cloud services, etc.)
Permission
Version 1.1.2 can access:
find accounts on the device
add or remove accounts
find accounts on the device
read phone status and identity
modify or delete the contents of your USB storage
read the contents of your USB storage
modify or delete the contents of your USB storage
read the contents of your USB storage
read phone status and identity
receive data from Internet
manage document storage
full network access
view network connections
use accounts on the device
prevent device from sleeping
control vibration
Size: 2 MB
Version: 0.0.2 
SPONSORED