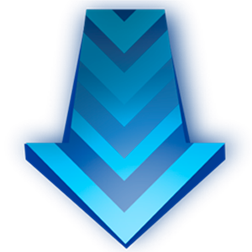 Description
YouTube Downloader! Download all formats: HD Video, WebM, FLV, MP4.
*Upload Downloaded Files to your Desktop Computer.
*Upload to SkyDrive.
*Music Player and Play lists (organize downloaded music and listen to it.)
* Lock your folders. Protect your folders with password from unwanted viewers!
Note: For PC uploads you need to download and install GetThemAll Receiver: http://x2t.com/pc-upload
Grab, Filter, and Download any content. HTML5 and HD Video, Audio, pdf and more.
Download and watch video from YouTube.
Our software parses webpage and grabs ALL content including Video, Audio, Graphics, and files like .pdf, .txt, .html etc..
SPONSORED

GetThemAll is a whole new dimension in mobile download management software. Tired of searching for zillions of files on websites and downloading them one by one? You will no longer have to! GetThemAll will find all files available on the page you view by itself – all you need is choose what exactly you want to download. Interested in video? No problem – GetThemAll can download it from hundreds of sites. Our convenient browser and speedy download manager will make the process of searching for and downloading files as easy as ABC.
GetThemAll features:
– Download video (HTML5 and HD videos) and music files, archives, pictures, apps and so much more;
– Use a smart and fast download manager boasting of high operation speed, Pause/Resume features, interrupted download feature and allowing simultaneous download of several different files;
– Organize all downloads in an integrated file manager;
– Surf the Web with the help of a super-easy integrated browser – or specify files for download in your default browser;
– Parse pages in automatic mode to specify the exact files you want to download from the page you are visiting.
– Use built-in Filters which will help you to select specific files.
Screenshots
Info
Download size
< 1 MB
Works with
Windows Phone 8
Windows Phone 7.5
App requires
photo, music, and video libraries
data services
HD720P (720×1280)
WVGA (480×800)
WXGA (768×1280)
Supported languages (4)
DeutschEnglish (United States)españolрусский
SPONSORED