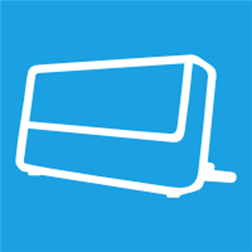 SPONSORED

Description
Control all your Squeezebox devices with your windows phone.
This includes Squeezebox™ Classic, Duet, Boom etc.
Both squeezebox server and www.mysqueezebox.com are supported.
-Main view shows your current playlist with full cover art.
-Control volume, scan through songs, power on/off, activate repeat and/or shuffle modes.
-Automatic retrieval and display from song lyrics.
-Automatic retrieval and display from artist bio.
-Browse conveniently through your whole music library with cover art to build your playlist.
-Full application support for apps like spotify, napster, facebook and more.
-Browse and play your internet radio's and sound effects.
-Search facility.
-Create and access server side playlists and favorites.
-Switch fast between the different players on your server.
-Allow to control multiple servers.
-Send text to the display from your Squeezebox.
-Full control of all your alarms and sleep timer.
-Control syncing of your players.
-For fast access the program can run under the locked screen.
Update v5.9.0.0\v5.8.0.0.
-Improved icons.
Update v5.7.0.0\v5.0.0.0.
-Improve artist and song info for radio streams.
-Drag/drop/delete songs in playlist.
-Added artist image and improved lyrics and info retrieval.
Update v1.9.0.0\v1.1.0.0
-Added Sleep Timer
-Improve saving from playlists on the server.
-support for www.mysqueezebox.com.
-Add Artist info and lyrics view.
-Added full application support for apps like spotify, napster, facebook and more.
-switch library view between artists, albums, genres and years.
-some people had problems using the volume and play position sliders. Please click on left or right to move the slider.
Note:
It is advised to use Squeeze center version 7.5 or higher.
This can be downloaded for free at: www.logitechsqueezebox.com.
For support or help please contact: [email protected].
Website: www.avzuylen.com
Screenshots
Info
Download size
4 MB
Works with
Windows Phone 8
Windows Phone 7.5
App requires
photo, music, and video libraries
data services
HD720P (720×1280)
WVGA (480×800)
WXGA (768×1280)
$3.99(full version)
SPONSORED