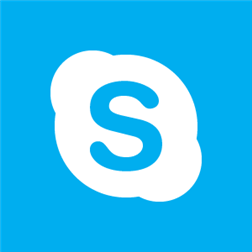 Description
Skype for Windows Phone 8
Make free Skype to Skype video and voice calls as well as send instant messages to friends and family around the world.
What's new?
– General fixes and stability improvements.
SPONSORED

Features:
– Call friends and family with free Skype to Skype voice calls over 3G* or WiFi and enjoy low cost calls to mobiles and landlines around the world.
– Make free video calls to anyone else on Skype with high definition video on supported devices.
– Send instant messages to friends on Skype, as well as friends on Messenger if you sign in with your Microsoft account.
– Stay in touch even when the app is closed, with call and message notifications.
– See all your Skype contacts in the People Hub**.
– Use more than one Skype account? Switch accounts when you're out and on the go.
System requirements:
– Skype for Windows Phone 8 requires a Windows Phone 8 device.
– To ensure the best quality experience, Skype for Windows Phone requires a minimum of 512MB of memory.
For the best Skype experience, we recommend using an unlimited data plan or a WiFi connection.
Want to know more? Visit Skype for Windows Phone: http://skype.com/go/windowsphone
Got a question? Check Skype's FAQ page: http://skype.com/go/help.faq.windowsphone
* Operator data charges may apply.
** Available on Windows Phone version 8.0.10211.204 and above.
Screenshots
Info
Download size
8 MB
Works with
Windows Phone 8
Windows Phone 7.5
App requires
contacts
phone identity
video and still capture
photo, music, and video libraries
microphone
data services
camera
WVGA (480×800)
media playback
push notification service
movement and directional sensor
VOIP calling
HD720P (720×1280)
WXGA (768×1280)
Supported languages (19)
danskDeutschEnglish (United States)españolsuomifrançaisitaliano日本語한국어NederlandspolskiPortuguêsportuguês (Brasil)русскийsvenska中文(简体)中文(繁體)EnglishEspañol (España, alfabetización internacional)
SPONSORED