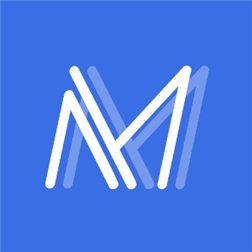 Description
ModernMusic is a fast, lean, and fully featured music player for Windows Phone 8.1!
Features:
-Excellent queue support
–Add songs to end of queue
–Add songs to queue after the currently playing songs
–Drag to reorder queue
–Save queue as playlist
-Full user playlist support
–Import existing .wpl playlist files*
–Create playlists within app
-Last.FM Scrobbling
–Choose number of tracks to cache before scrobbling
-Optional instant live tile with album art
-Swipe to change tracks
-Displays album art from within ID3 tags
-Choose an app accent and background color of your liking
-Recently added albums section on main screen
-Shuffle entire library with single click
-Single button to play a randomly selected album in album order
-Search library for artists, albums and songs
-No queue length limit
-And much more!
Coming Soon:
-Select multiple tracks when adding/removing tracks from queue and playlists
-Recently played section on app home screen
-Pin playlists/albums to start screen
-More 1080p screen optimizations
The app contains a small non-obtrusive ad on the now playing screen that can be removed with a $1.99 in app purchase. Thanks in advance to the users who chose to purchase this, as it will help me to continue development of the app in the future!
SPONSORED

*Requires the .wpl files to be located within a user created "Playlists" folder within the Music folder on the phone or SD card, as opposed to the system created "Playlist" folder. This is due to an API limitation, which prevents access to hidden system folders.
v1.0.2
Bug Fix Release
-Possible fix for library initialization issue where app is not finding all songs for some people (If you were having this issue, please rescan your library, and email me if you still have troubles)
-2 different playlist related crashes fixed
-Last.FM Scrobbles now include Album metadata
-Other minor fixes
v1.0.1
Bug Fix Release
-Many of the reported bugs with album art fixed
-Bug fix for having two albums of the same name by different artists causing issues (If you experienced issues caused by this, please rescan your library after updating)
-Last.FM scrobble count setting combobox overlap fixed
-Albums beginning with "The" are now properly sorted
-Other minor bug fixes
-Default app accent color is now the phone accent color instead of orange
-Splash screen now a dark blue
-UserVoice for ModernMusic now live! Accessible via overflow menu on app home screen (http://www.modernmusic.uservoice.com)
–Please submit all feature requests here from now on, also if you have made a feature request previously please submit it here again so they are all in one place, thanks!
-Previously promised new features are coming in next update. I just wanted to get these bugs fixed quickly
Screenshots
Info
Version
2014.823.1857.3854
App requires
internet connection
music library
SD card
HD720P (720×1280)
WVGA (480×800)
WXGA (768×1280)
SPONSORED