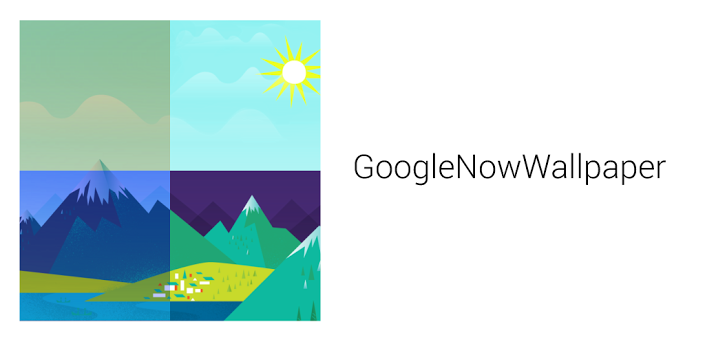 Description
Get the Google Now style on your homescreen!This application changes your current wallpaper with a google now wallpaper based on your clock time.
The wallpaper will be changed automatically in a certain time (configurable by user), selecting the right wallpaper.
NOTICE: this isn't a live wallpaper! so it doesn't drain your battery 🙂
if wallpaper isn't changing with the last update, please re-apply the wallpaper!
—-if you're having issues, please download old version http://goo.gl/2Sln9 —-
SPONSORED

Features:
* 11 wallpaper included in 4 versions (dawn,day,dusk,night) extracted from google now
* wallpaper resolution: 2560×1098 (I can't do better because original wallpaper are relatively small)
* configurable time period
* google now card UI included
* runs at device startup
* no battery drain!!
App Screenshots
What's New
What's in this version:
Version 1.0.8
-reintroduced manual crop (if you want to apply an already cropped wallpaper, you should click on Apply wallpaper)
-added a wallpaper resolution
Permissions
THIS APPLICATION HAS ACCESS TO THE FOLLOWING:
STORAGE

MODIFY OR DELETE THE CONTENTS OF YOUR USB STORAGE

Allows the app to write to the USB storage.
SYSTEM TOOLS

TEST ACCESS TO PROTECTED STORAGE

Allows the app to test a permission for USB storage that will be available on future devices.

YOUR APPLICATIONS INFORMATION

RUN AT STARTUP

Allows the app to have itself started as soon as the system has finished booting. This can make it take longer to start the device and allow the app to slow down the overall device by always running.

WALLPAPER

SET WALLPAPER

Allows the app to set the system wallpaper.
VERSION:1.0.8
SIZE:18M
SPONSORED