Description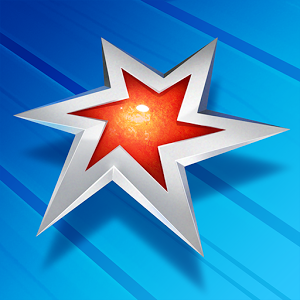 Tune up your ninja senses, sharpen your slashing skill!The #1 slashing puzzle iSlash is back with new deadly gameplay elements, fearless bosses, stunning graphics and lots of challenging levels!
ADDICTIVE GAMEPLAY
Be Warned! iSlash Heroes features the same addictive slashing gameplay that kept millions of ninjas awake! And now it's packed with new features, new enemies and new challenges.
2 MODES // 200 LEVELS (more to come)
Master your skills in Casual mode and when you are ready unleash your inner Ninja for ultimate destruction. Easy to learn yet challenging to master, iSlash Heroes features two modes with 200 levels packed with hours of fun!
DEFEAT THE EVIL BOSSES
iSlash Heroes introduces deadly evil bosses that rule the land with fear. Each one has vicious skills in their sleeves but no one is invincible. Fight and defeat them with your slashing craft. Your fate is at your fingertips!
SOCIAL NINJA
Success means nothing when no one is around! Satisfy your social ninja by connecting to Facebook. Help each other when needed but always show them who is the best slasher!
Indulge your slashing cravings in this addictive, challenging and fun journey!
SPONSORED

Keep Sla/sh/ing!
Screenshots
What's New
– Slashing saga continues with 15 NEW LEVELS making it a total of 260 levels!
– Introducing a NEW BOSS: all-powerful THE GENERAL!
– Bug fixes and optimization done to make your gameplay even better.
Permission
Version 1.1.4 can access:
find accounts on the device
find accounts on the device
read the contents of your USB storage
modify or delete the contents of your USB storage
read the contents of your USB storage
modify or delete the contents of your USB storage
receive data from Internet
full network access
view network connections
control vibration
use accounts on the device
Google Play license check
prevent device from sleeping
Size: 45 MB
Version: 1.1.3
SPONSORED